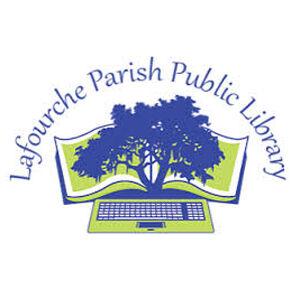 The Lockport Branch Library, 720 Crescent Avenue, is offering English as a Second Language (ESL) classes to help with English language basics and fluency, thanks to a $5,000 American Dream Literacy Initiative grant. The grant, an American Library Association initiative, is funded by the Dollar General Literacy Foundation. It will help the library offer both in-person and virtual ESL classes for those wanting to improve their English language skills.
Some technology resources, such as laptops and mobile hotspots, are available for check out for those participating in the ESL program who want to take part in virtual sessions, but do not have the access to technology to do so. For more information, or to sign up for classes, call the Lockport library at 985-532-3158 or visit in person.
In-person classes are scheduled for 1 p.m. on August 5 and August 19. 
Representatives of Lady of the Sea General Hospital's Learning Center will be on hand in August to provide free public health information at Lafourche Parish Public Library branches. Stop by for a visit and to learn more about staying healthy at the following library branches:
South Lafourche Branch Library: August 19, 2 p.m. to 3:30 p.m. 
Golden Meadow Branch Library: August 26, 11 a.m. to 1 p.m. 
Relax with yoga at the Larose Branch Library at 2 p.m. on Mondays in August. Classes are centered around gentle, easy-going movements intended to exercise joints and maintain mobility. 
Children and teens (ages 10 to 18) can learn to operate and fly a variety of hand-controlled and remote-controlled drones at 3 p.m. on August 2 and 4 p.m. on August 5 at the South Lafourche Branch Library.
Adults are invited to join others and exercise to low-impact videos as part of the Cardio Crew at the Bayou Blue Branch Library, 198 Mazerac Street. Sessions will be held at 9:30 a.m. on Tuesdays and Thursdays in August.
Teens ages 13 and up can use the new MakerSpace at the Thibodaux Branch Library, 705 W. Fifth Street, to create unique pom pom bees at 2 p.m. on August 3. Registration is required to attend, so don't wait to reserve your spot. 
The Lockport Branch Library is celebrating Senior Citizen Month with a trivia-filled morning for seniors beginning at 10 a.m. on August 10. Play a few rounds with friends and enjoy trivia themes based on "blasts from the past." Registration is required to attend, so register by stopping by the reference desk, registering online at www.lafourche.org, or by calling the library at (985) 532-3158.
Teens can learn to create paper circuits to light up a jar of fireflies at 4 p.m. on August 12 at the Raceland Branch Library. 
Paint a garden rock with a positive message to place in the garden or to hide in the community for others to find at 4:30 p.m. on August 12 at the Gheens Branch Library. 
Children and teens ages 11 to 18 can strategize with a game of chess or checkers, while enjoying snowballs, while supplies last, at 3:30 p.m. on August 30 at the Golden Meadow Branch Library. Registration is required to attend, so sign up in advance at the library.