As the years pass, my appreciation for family traditions have grown. I love to hear my daughters reflect on our past traditions, it just warms my heart. I have always been crafty. The moment my girls could hold a crayon, they did. I wasn't the mom who was worried about a mess. As soon as they were old enough to know not to eat the play dough, it was out for them to create. It would stay weeks in a plastic seafood platter on the dining room table. One of my favorite traditions was creating Easter egg ornaments. I was inspired from my daughters' great aunt, whom they call Nanan (who is very talented and creative). She had the most beautiful Easter tree. She talked about how her kids decorated the eggs, many were cracked and barely hanging on. At that moment, while holding my 2-month old daughter, I knew this was going to be a tradition for my family. A couple of years later, we started our Easter tree. 20 years later, we still do them to this day. The first ones were very simple, as my girls grew so did their creativity. Many have broken along the way. One year, the entire tree toppled over! I want to share with you my steps and tips on making your very own easter tree. You can start small, maybe just start will a nest of eggs the first couple of years. My rule was to use fresh eggs. Yep, you got to blow out the yolk! Many of our eggs came from our own chickens. Blowing the yolk out was an event in and of itself. It is a process. My dining room table would stay filled with our supplies for at least a week, or more. You could use plastic eggs, but I think that is too easy! I recently asked my daughters what were their favorite memories of our easter tree. Angelique said she remembered sucking the yolk instead of blowing the yolk, she thought it was so funny because I was so worried about her digesting raw eggs. I just have a feeling she did that to get a reaction out of me!
Angelle said she loved how every year I had new ideas. One year, it was glitter. Another, we used different painting techniques. She said she always painted an egg in her favorite color of that time.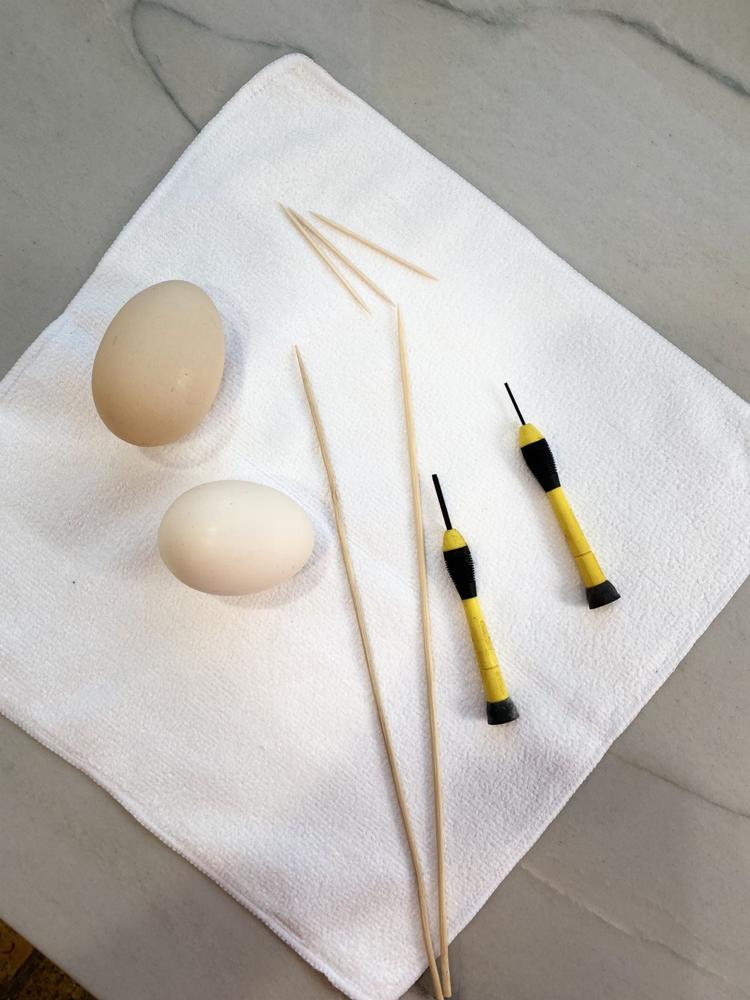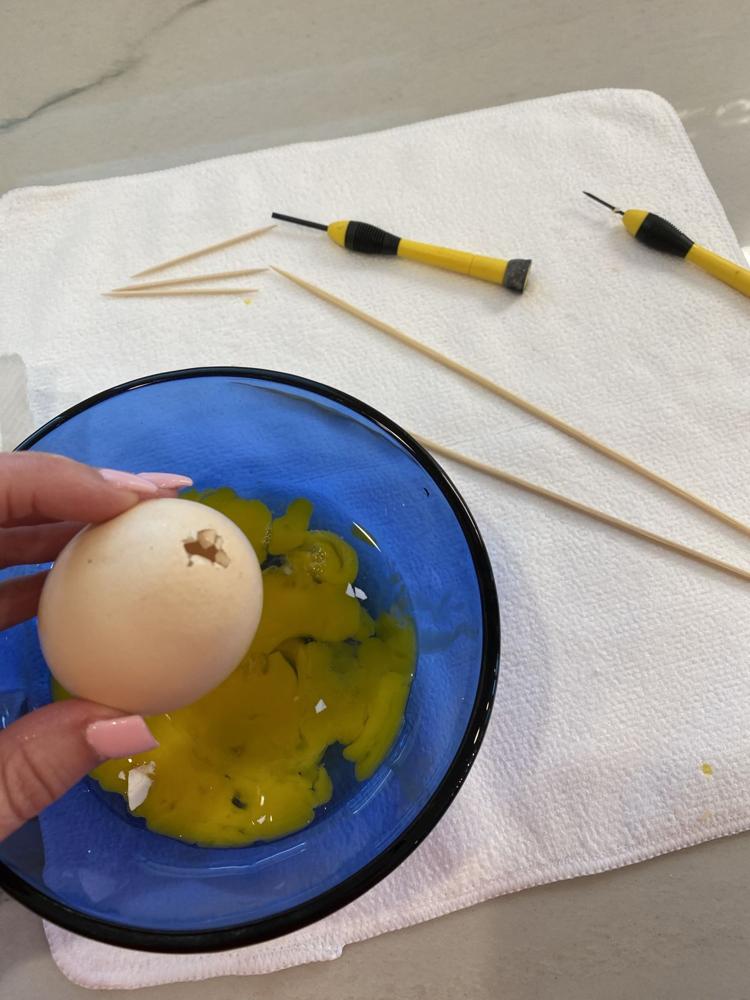 Step 1: Using a straight pin, poke holes on each side of the egg, the bottom hole should be a little bigger. A tiny screwdriver (the ones used for eye glasses) also works well. Use a toothpick to poke around inside the egg until you have broken the yolk. This will help with the next step. Next, blow through the small hole at the top of the egg to push the yolk out of the bottom. Put your mouth against the top of the egg, over the hole. Breathe in through your nose, then breathe out forcefully through your mouth. Blowing the air into the egg. The yolk will come out of the bottom hole. I would recommend doing a dozen, some will break before they even get to the tree. Wash the egg shells with soapy warm water. Rinse, and shake out excess water. Allow the egg shells to dry overnight. You want to be sure the inside the egg is dry, if not water can leak out while painting.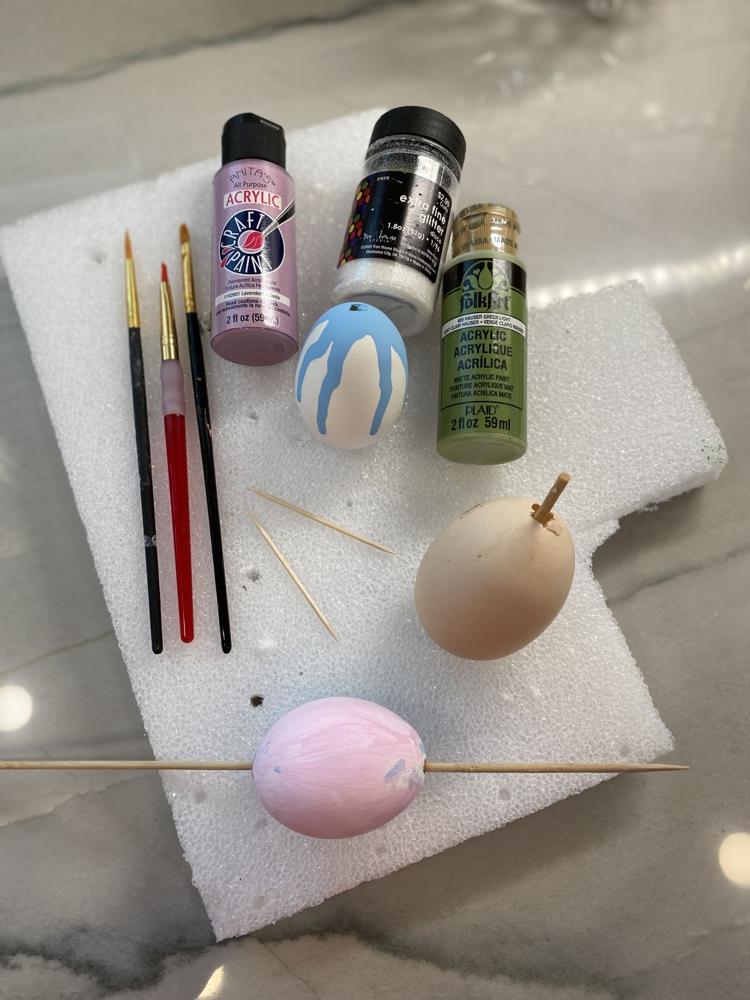 Step 2: An egg is not the easiest thing to paint, it moves. For younger kids, stand the eggs on styrofoam using toothpicks. It will still move, but it can be easier than holding. You just have to find what works for you. When holding or touching the egg, try to only touch near the holes. I would use wooden skewers for older kids. The painting process can take a couple of days. It comes out better if you put a coat, let dry, and do another one. Another option instead of painting is glittering. Fine glitter works best. Just paint the egg with glue and sprinkle or roll in the glitter. You can also die your eggs, because the egg is empty, you just need to hold it down in dye. The options are endless!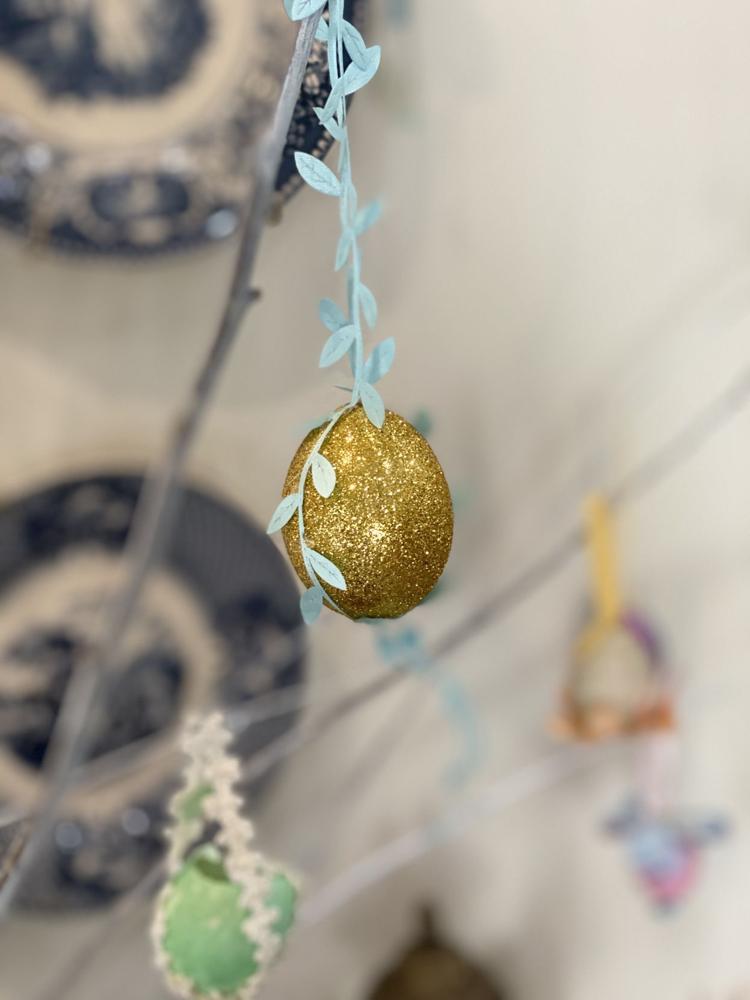 Step 3: Adding embellishments- there are all kinds of ribbons, twine, colored string that can be used to hang your eggs. Be sure to cover holes with ribbon or decorations, sometime the yolk can stay in and leave a smell, you don't want a stinky tree! You can glue flowers, decoupage pictures, apply sequins, whatever you want.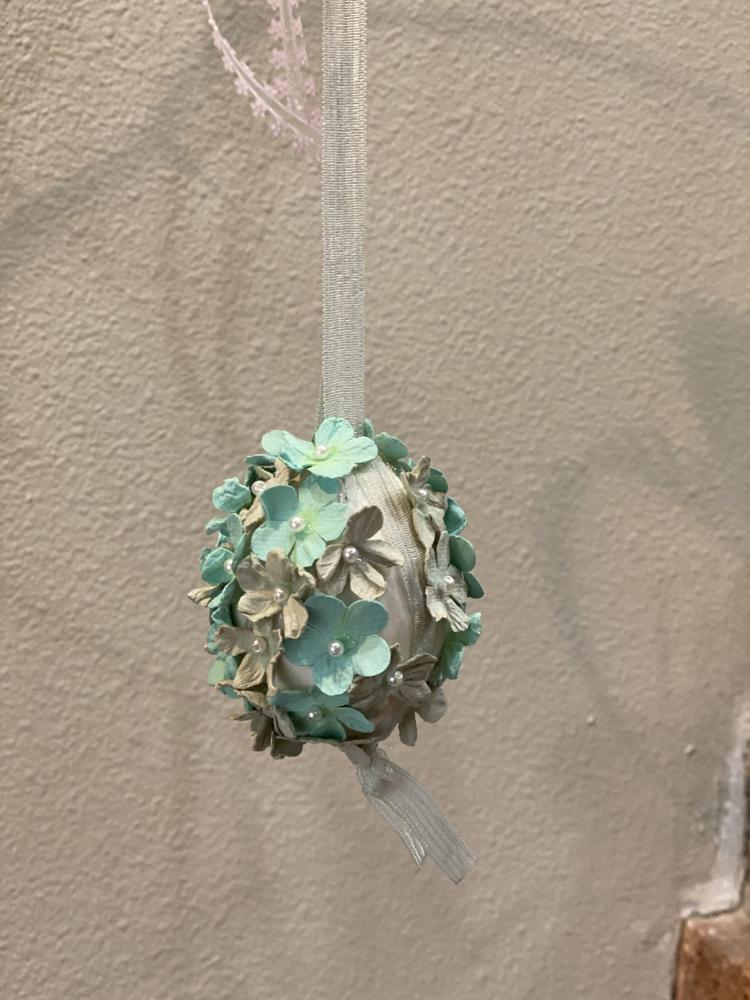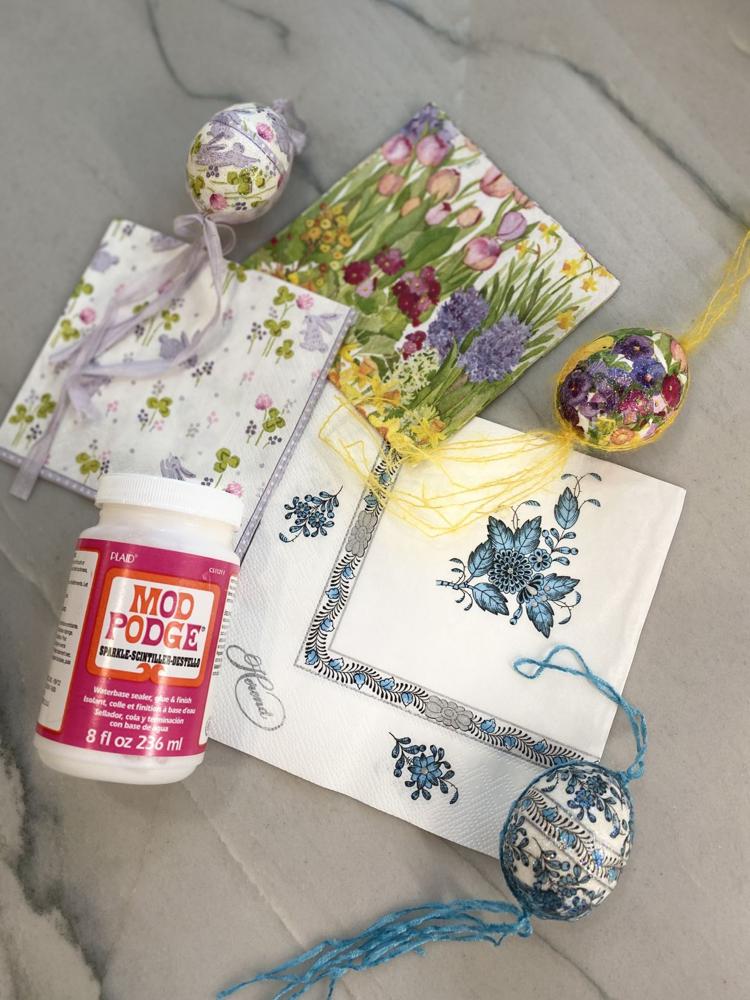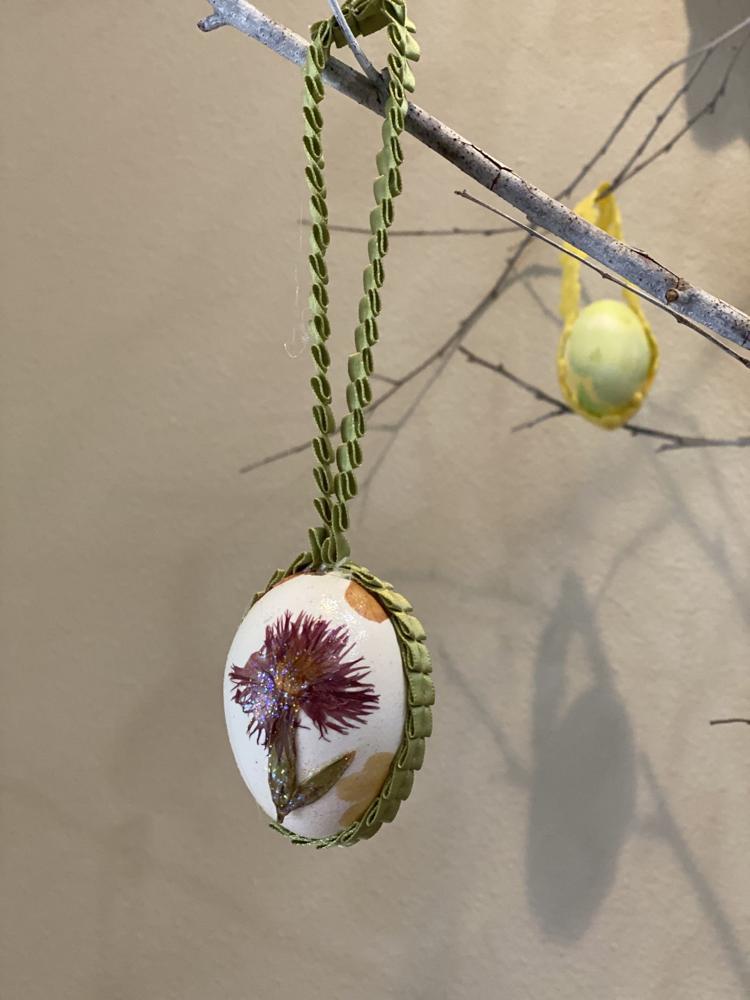 To make your tree you will need branches, white spray paint, floral foam, a container/flower pot, and something as pebbles or bricks to weight it down. Even though the eggs are very light, the tree can become top heavy. You can use Easter grass or moss to cover the base. Spray paint your branches white. I always like birchwood branches..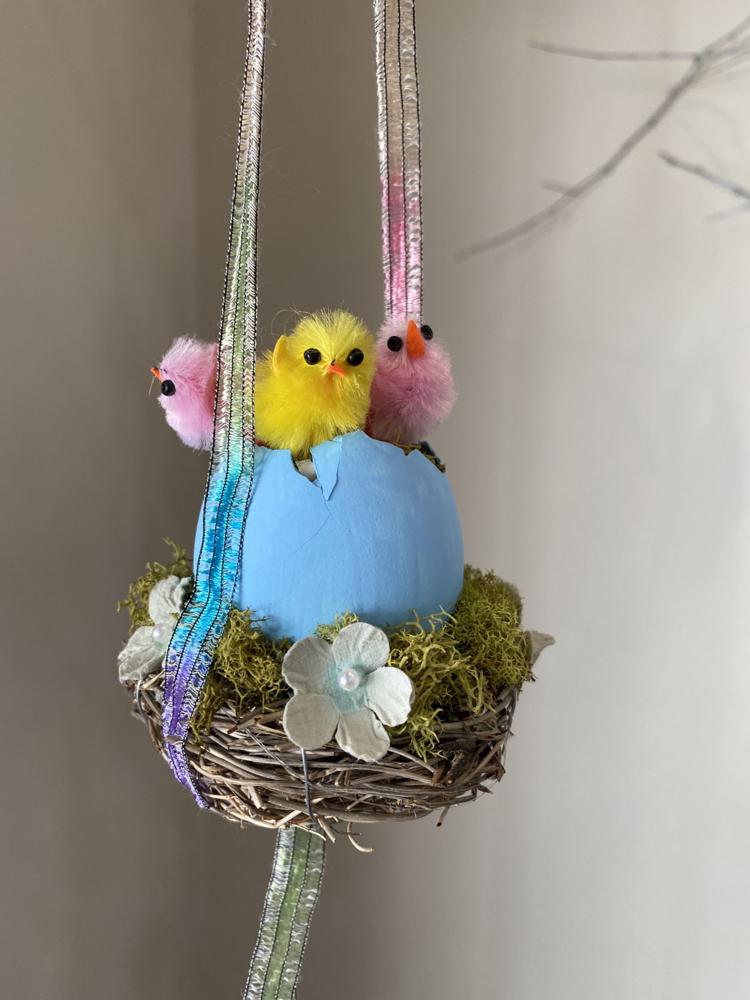 You can get really creative and open up an egg and add a little chick inside, some of my favorites. There are no rules. Let your kids use their creativity. Remember the eggs don't need to match, the tree will all come together at the end.
One thing I did not do and regret is naming and dating the eggs. It can be done discreetly with a fine sharpie.
Parents one thing I have learned is your kids will not remember that every night before going to bed you did all the dishes, but they will remember painting eggs. They won't remember a clean laundry room, where all the clothes was neatly folded, but they will remember their parents allowing them to make arts and crafts and not stressing about a mess.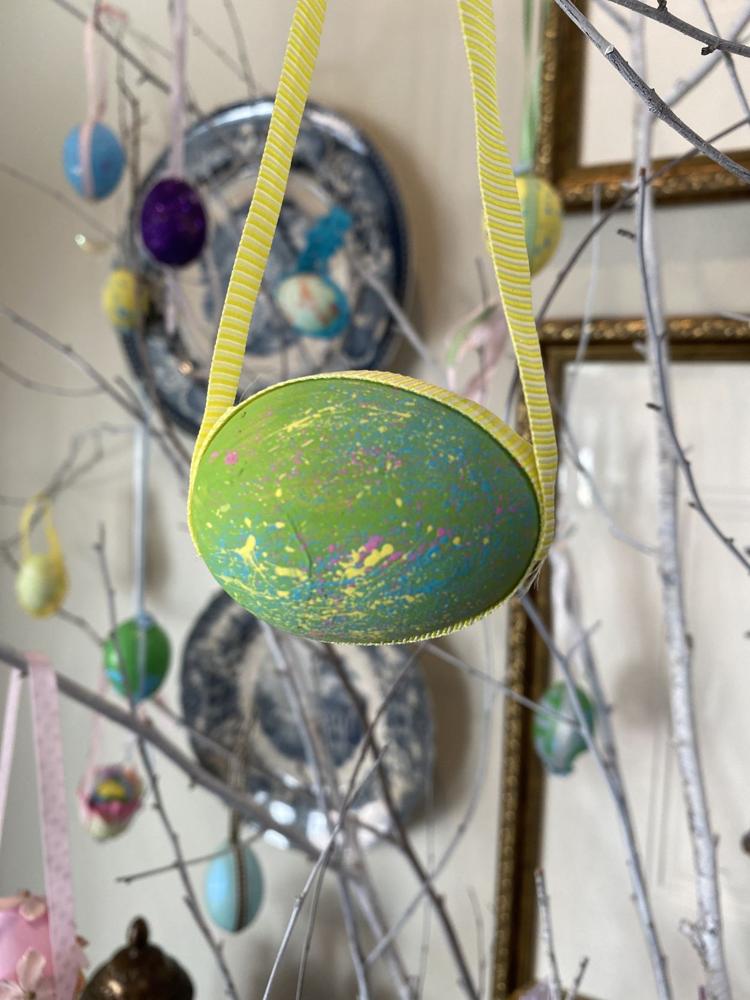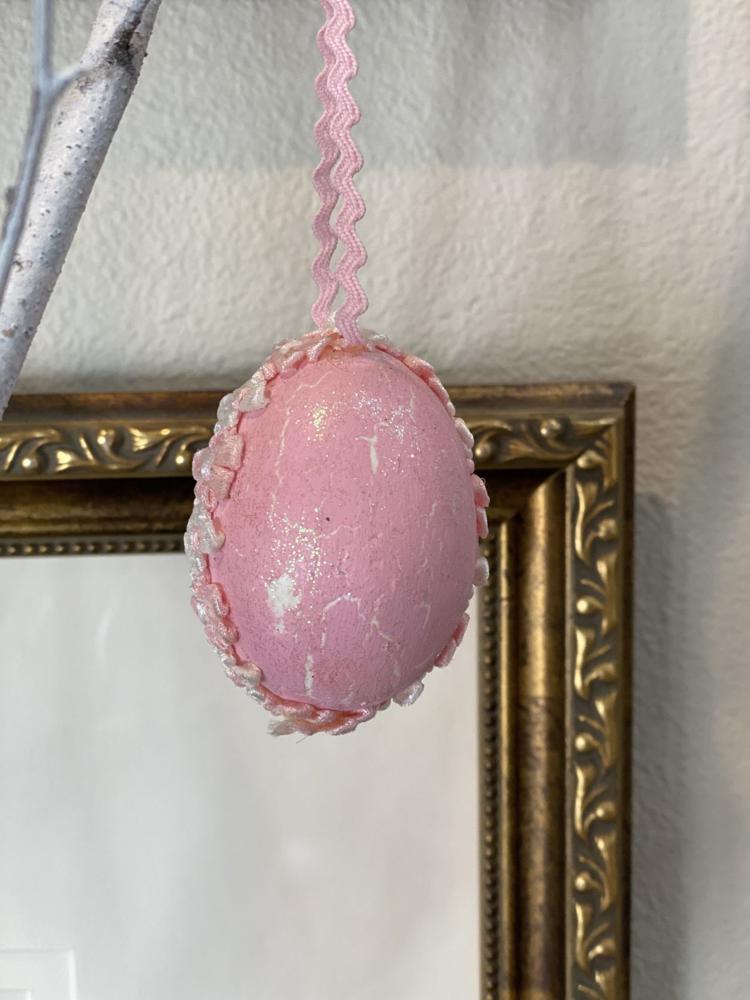 Please share your eggs with me, I would love to see your eggs and tree. If you have any questions or other craft projects you would like me to share with you, please email me at publisher@lafourchegazette.com