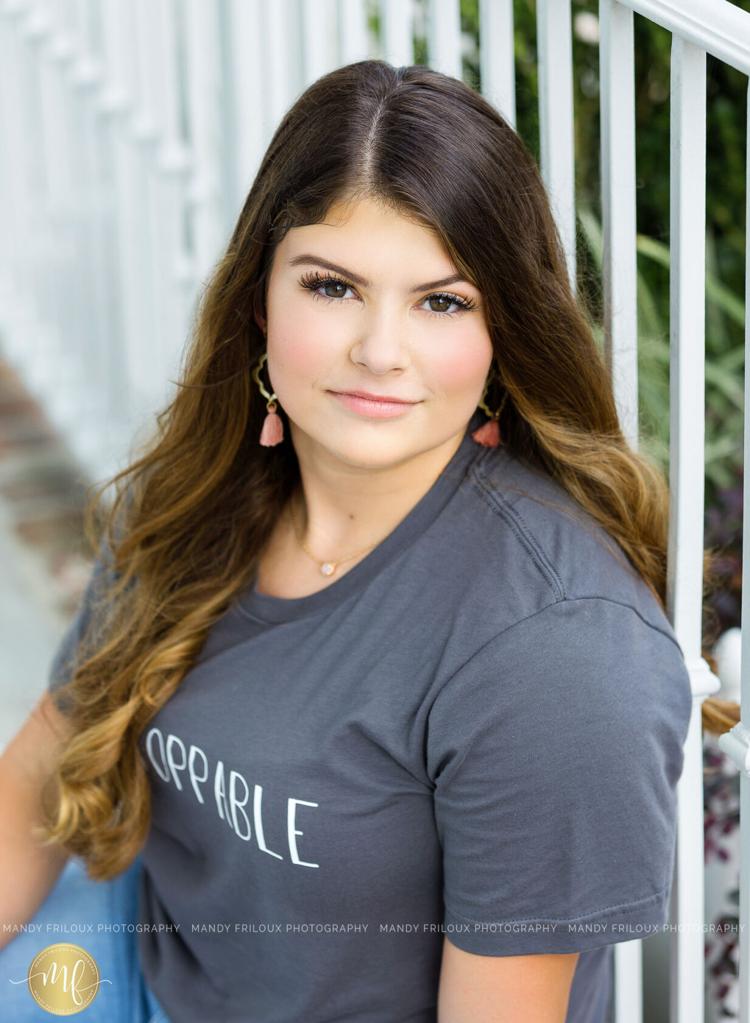 Name: Breanna Bilbo
Class: Class of 2021
School: Central Lafourche High School 
Favorite school subject: Biology 
What do you want to be when an adult? I want to be an Orthopedic Physician Assistant. 
School activities/clubs? NHS President, Track and Field, Beta Club, Student Council, and I am the Senior Class Reporter. 
Hobbies outside of school? Hanging out with my friends and going to the gym. 
If you could have lunch with any 5 people, who would it be? I would like to eat lunch with my mom, my Nanny Kristy, my dad, Ian Somerhalder, and Kevin Hart. 
Best part of being a senior? The best part of being a senior at Central Lafourche High School is participating in school events with my closest friends.