Grand Isle was hammered by Hurricane Ida — a once in a lifetime storm that dealt a blow that folks there will be dealing with for years.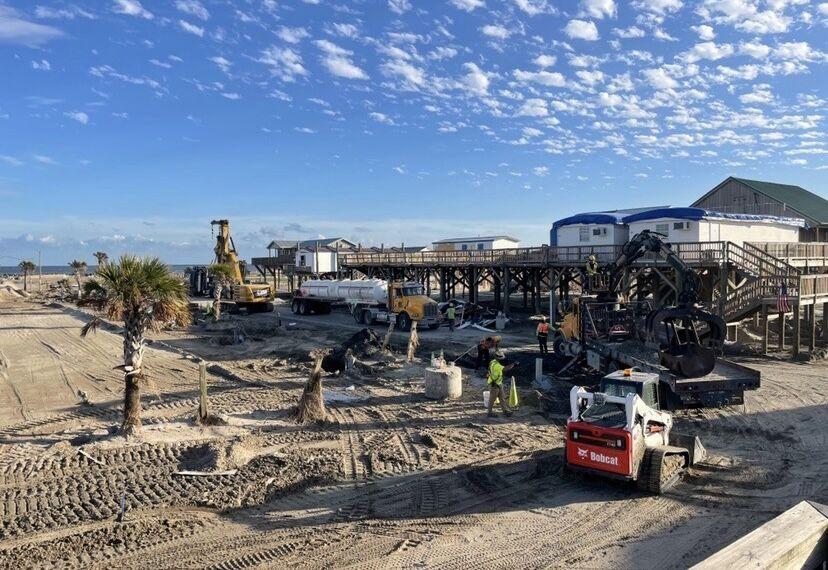 It will take time. Even months later, life there is not yet back to normal. But one of the most prominent businesses on the island is coming back, and it believes that the entire island will battle back, as well.
Bridge Side Marina on Grand Isle suffered severe damages for the storm, losing its motel and rentals, as well as losing its fishing piers and most of its boat slips.
Renee Pennison with Bridge Side said the island got pushed back on its heels for Ida, but that the Grand Isle and its people have resilience and grit. How and when Bridge Side fully re-opens isn't yet known. But it will, and it will because of love for the island it serves.
"Resilience of the island is usually like no other," Pennison said. "However, this time seems different for my family. This is a life we love. Also, an island we love. How do you just walk away from this beautiful piece of heaven? Our answer is that you don't. This place is worth saving. To us and many others, it is worth rebuilding."
But it's going to take some time.
Bridge Side has extensive damages for Ida, and unfortunately, a lot of those damages are not to things that are able to be insured, nor are they to things that can easily be rebuilt.
Bridge Side's Marina, itself, had fixable damages and is open on a part-time schedule. But other things that made the business unique are now gone and will need to slowly be brought back into the fold.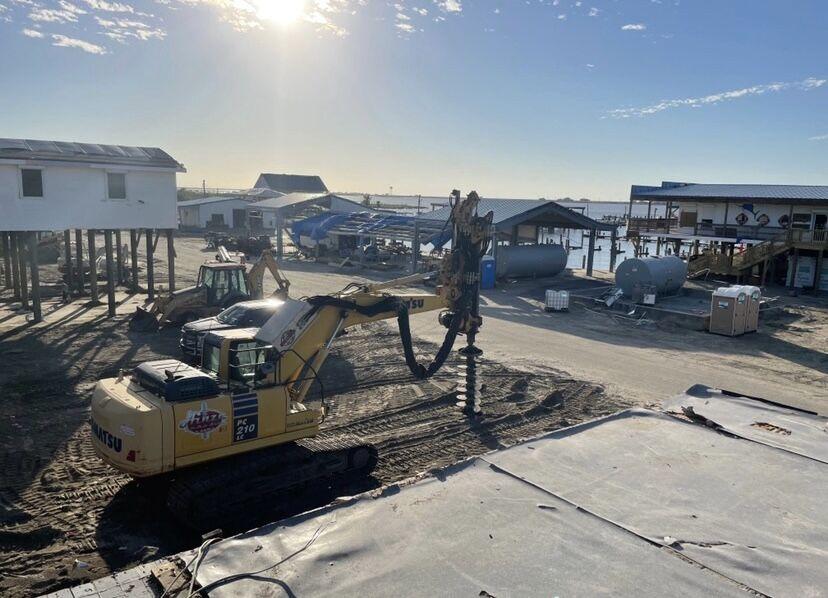 "A large amount of the damages to the property and business cannot be insured such as dredging the marina of debris, piers, fish cleaning station, the campground pavilion and so-on," Pennison said. "Without the funds behind it, a quick bounce back for Bridge Side isn't realistic this time around."
But the commitment is there to build it back, and Pennison said Bridge Side isn't going anywhere.
The marina is partially back open — serving customers when family or workers are onsite. A full, complete re-open is scheduled for March.
Getting the campground and marina and slips are the No. 1 priority right now with eyes on the 2022 summer.
Pennison said that a lot of work remains, but the goal is for Bridge Side to be able to serve the fishermen next spring and summer in as normal of a fashion as possible given the circumstances.
"The campground along with the marina and slips are our No. 1 priority," Pennison said. "We are doing what we possibly can to meet the fishermen's needs come April. We would love to be able to have 50 percent of our rentals available for the summer, if at all. But there are still so many decisions needing to be made as far as rentals."
Those decisions will be made in the coming weeks and months ahead, and Pennison said the business is taking its time to make sure it does the best it can to rebuild in a way that's both efficient, but also cost-friendly.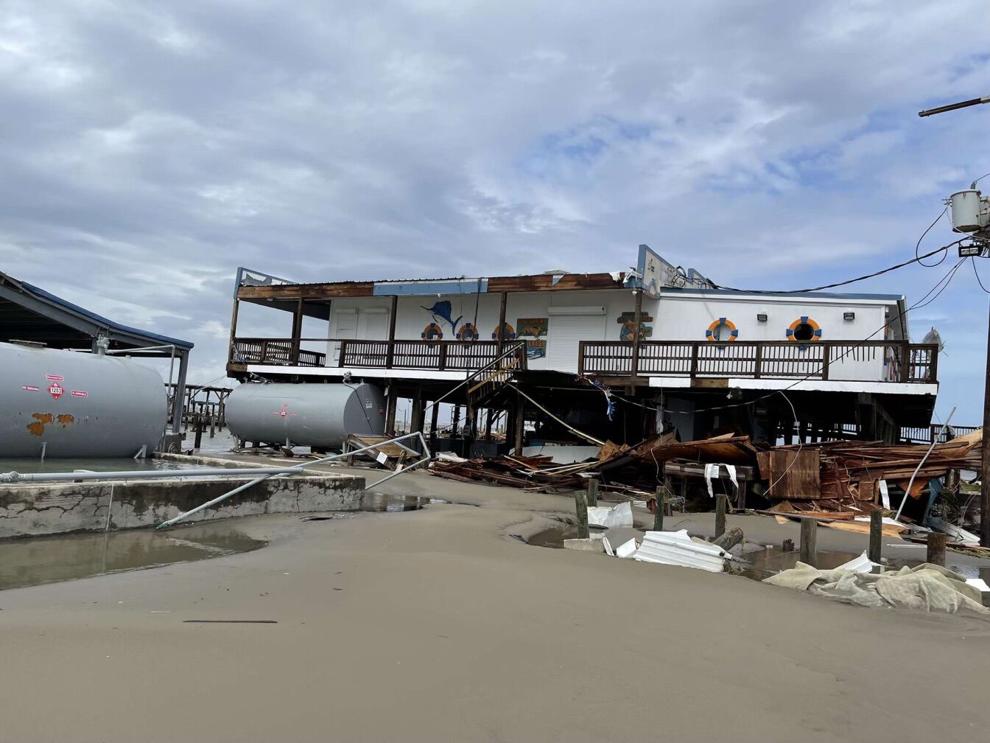 The hope is to be rocking and rolling by the summer. If it's a few months early or a few months later than that, that's OK, too.
Because Grand Isle WILL be back and WILL someday stand tall again after the damages it sustained.
"We all love the bayou and Grand Isle," Pennison said. "It is hard to explain why we rebuild every time, but this is our home. You truly have to experience it to understand its unique beauty. Bridge Side and the people we meet are a part of who we are as a family. That is extremely hard to walk away from, but it's also difficult to rebuild quickly. That's the reason we need to stay positive — even as hard as that has been. … In my dad's words, 'We are in this together.' Our extended family and customers always seem to rescue us at just the right times, and it seems like God sends us signs to rebuild just when we are ready to give up. It's a continuous cycle. Again, just like everyone in our community and surrounding communities, we are strong. Our small towns are worth fighting for. They are worth rebuilding."