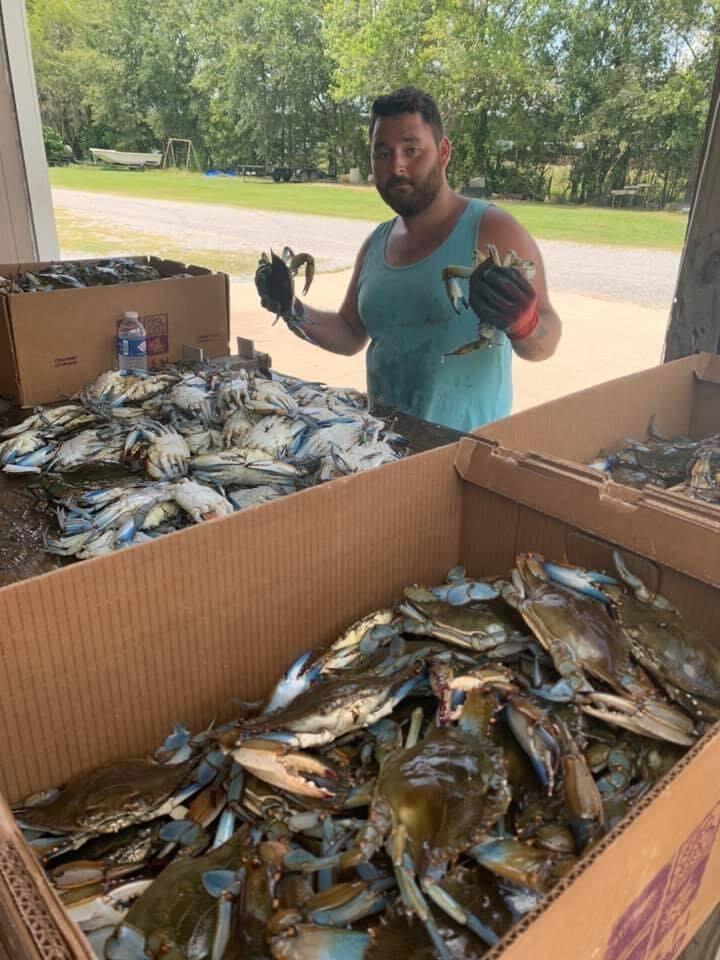 Catching seafood is tough work. But one local man said it's his passion to go above and beyond for his customers — putting in a little extra time and effort to make sure that his catch is worth it to local customers.
Blake Baudoin operates Baudoin Seafood with his wife Beth. Together, the family offers crabs, crawfish and shrimp seasonally to both wholesale distributors and also to members of the community.
The work isn't easy. But Blake Baudoin said it's a passion, and that there's no better feeling than delivering a fruitful catch to a satisfied customer. He said he believes he's a good trapper because of the passion he has for doing the best for his customers.
"I'd say I'm good at my work because I'm dedicated, a very hard worker and I never give up," Baudoin said. "But most of all, I love what I do."
It's a passion he's had for literally all of his adult life.
Baudoin started on the water when he was in 10th grade and he's been there now for a decade.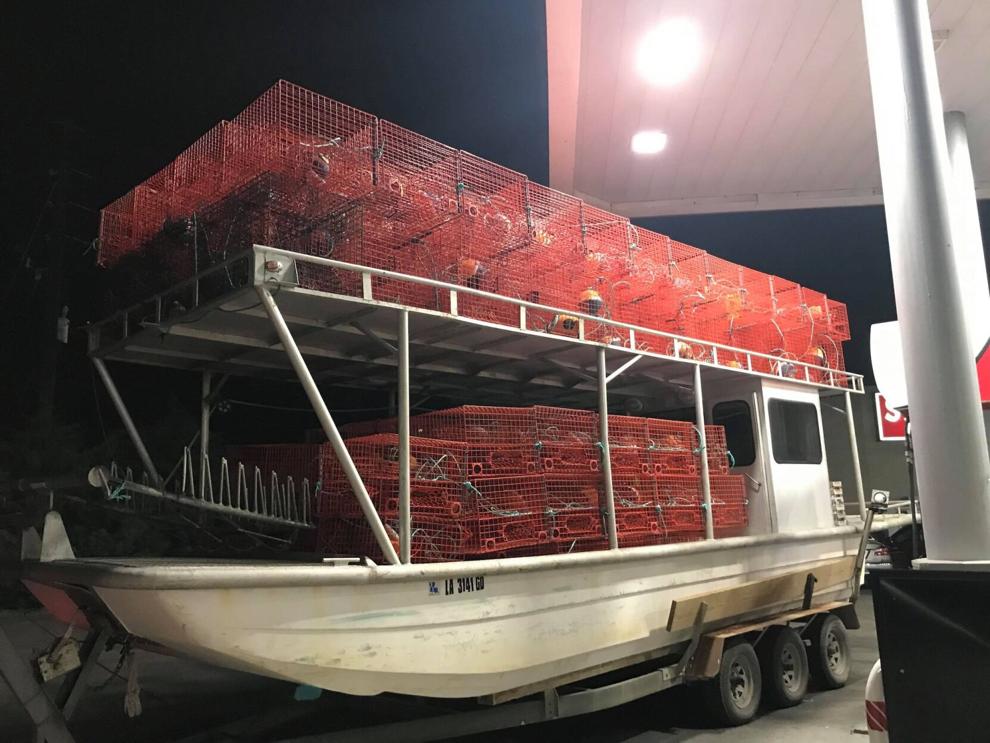 His business is a wholesale retail and seafood market — a business that has steadily grown over the past 10 years in operation.
The company started with Baudoin selling his daily catch to other seafood markets locally. After a couple years, it then expanded to include sales to wholesale distributors in the area. Now, the business also retails products to the public.
Blake Baudoin said he has to give his wife Beth a lot of credit for the business's growth. Blake may be on the water catching the product, but it's Beth who is back home keeping things organized and making sure customers are able to place and receive their orders.
"She has supported me since day one," Blake said. "We are so blessed and always busy. If it wasn't for her running our shop and taking all the calls while I'm out on the water, I honestly don't know how I'd keep up." 
Baudoin said living on the water is tough. The work is physical and demanding and you're often asked to put in 7 days a week of early mornings and late nights when the going is good to make as much money as you can.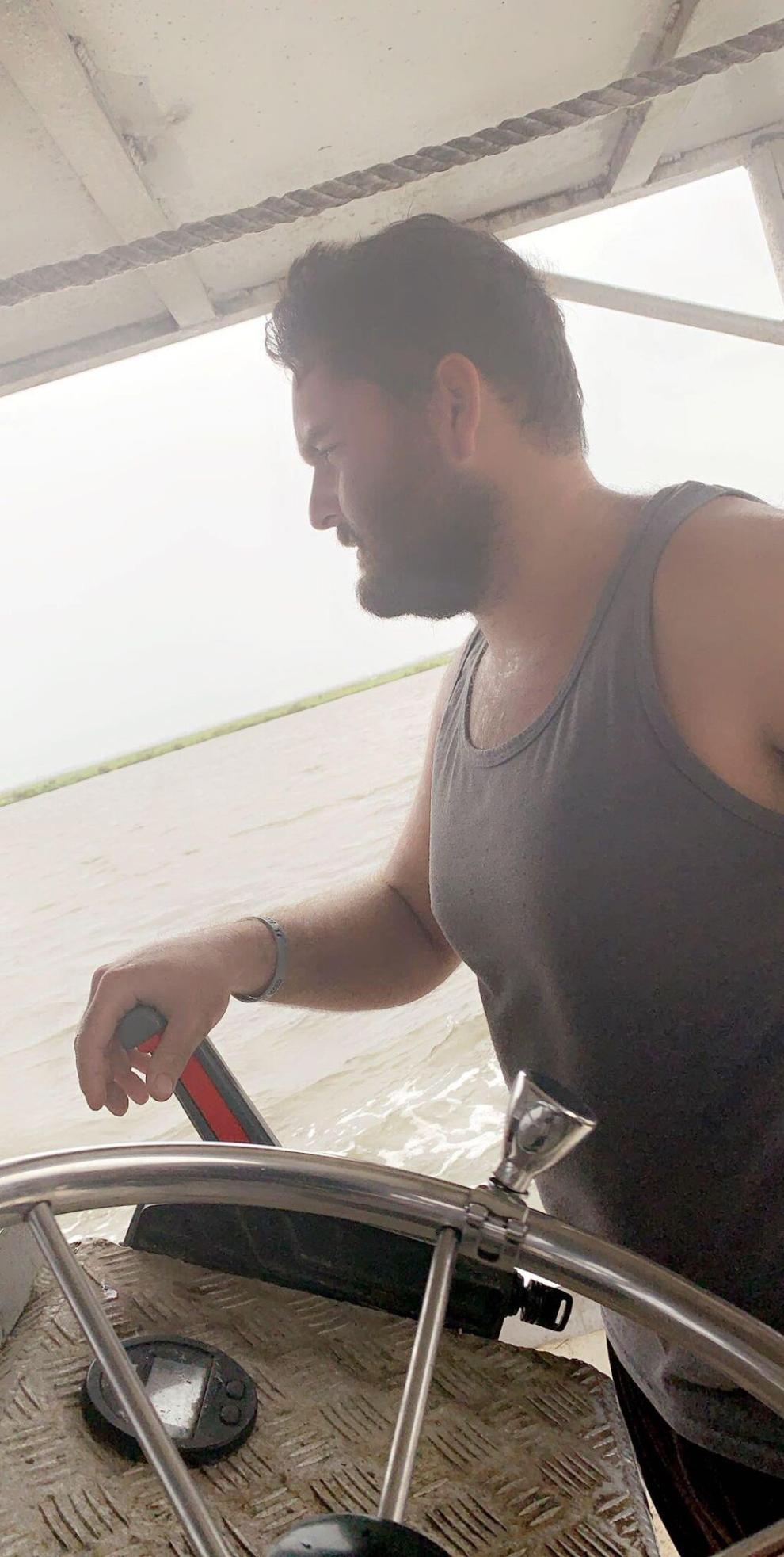 In addition to the work on the water, there's always the work out of it with maintenance and fixing traps and doing any and everything needed to stay ready. 
But it's a labor of love. 
Baudoin said he sees the seafood industry shrinking locally and hopes that there is a revitalization. This industry is part of the fabric of our community, he said, and protecting it is important for our area.
"It's very important that we keep this tradition alive," Baudoin said. "This is what our community is known for and it's a way to make a living for many others. The world has a demand for seafood, but without the help from our commercial fishermen, many businesses locally and around the world wouldn't be able to get the fresh products they need to offer and operate."
When asked if the industry will still be here 20-30 years from now, Baudoin said he doesn't know what the future holds, but that he plans to be on the water until he can't physically go out anymore.
"There's no telling what it will be like 20-30 years from now," Baudoin said. "But all I can say is this is my pride and joy. I hope to still be living on the water many, many years from now."
Baudoin's business is located at 175 Baudoin Lane in Cut Off. The business also has a Facebook page at Baudoin Seafood LLC. They're available by phone at (985) 278-1777.