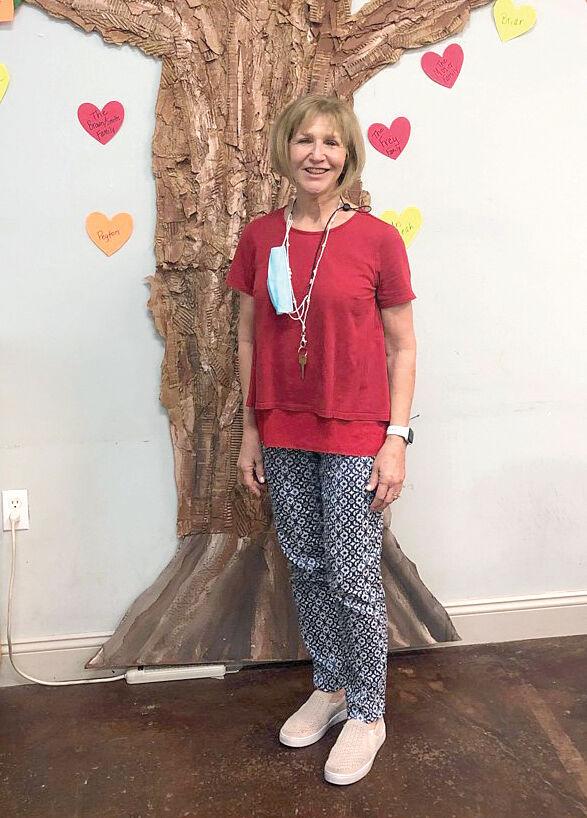 As you walk through the classes at the eLearning center located in Thibodaux, a harmonious environment is softly keyed while students engage in their schoolwork at a peaceful pace. Teachers and faculty stroke keys of patient assistance and a melody of comfort is played amongst the building. 
eLearning has created a calm and flexible teaching atmosphere for children.
"Students can work from home or at the center or a combination of both," said Nancy Toups, owner of the eLearning Centers.
Flexible learning grants freedom to families and their children.
"One family's big goal was to travel in a RV and they're able to do it this year," Nancy said with excitement. 
The institution offers customizable learning techniques to students and their families.
eLearning offers schooling for grades K-12 and all students are taught core curriculum. The studies entail online courses and workbooks. The school also offers electives for all pupils such as, piano, performing arts, P.E., art, robotics, and Jiu jitsu. 
Grades 9th – 12th electives consist of; Parenting Education, Psychology 1, Restaurant Management, Advertising and Sales Promotion, Cosmetology 1, Journalism 1a: Introduction, etc.
Parents can also tailor their child's setting in which they learn:  
Level 1 Parent Directed Homeschooling
Level 2 Teacher Directed Homeschooling with Accreditation
Level 3H Home-based with Teacher Instruction and Assistance
On-site Accredited Attendance Options (1 to 6 teacher ratio for children on-site)   
Toups is the owner of eLearning centers that are based in Thibodaux and Houma. There are also centers located in Baton Rouge and New Orleans that are led by different center ownership. 
She is also a teacher veteran who taught from the 1970's to the 1980's. 
"My last assignment was 6th or 7th grade math. There were so many different levels in that classroom, but I had to teach the same thing to all of them. It was so frustrating because I never reached all of them like I wanted to. I remember back then saying, 'One day, I'm going to figure a way to personalize,'" Nancy remembered. 
A past memory and homeschooling her children originated the eLearning initiative.
"My third child, when she was going to the 7th grade, ask me to homeschool her, which that was kind of weird for a classroom teacher, but I did it and chose to do that for my 7th, 3rd, and 2nd grader that year. That really changed my whole outlook on things," Nancy stated. 
Thus, Nancy, Celeste Robichaux, and Beth Marcello, who were also homeschool moms, founded eLearning in 1999.
"We built this as we saw the need. We started with 10 to 15 families in the loft of my home. Then, it grew to where it is today," Nancy said. 
eLearning officially started as an LLC in the year 2006 and focused mainly on assisting homeschool families. 
"From my experiences as a classroom teacher and homeschooling, I tried to put together the best of both for this," Nancy said.
Then, multiple family and student requests to join eLearning sealed the academy as a BESE approved private school.
eLearning focuses on a child's strengths and calmly strengthens a child's weakness. Learning is tuned to each student's academic musicality.   
"Our approach from traditional is that we personalize their education path," Nancy stated.
Each child is looked at with uniqueness and different learning personalities. 
"How did God create this child and where is he going and what can we do to prepare him for his future? Even a special needs child, it doesn't matter, we believe that they all have a definite gift to give to the world, so we like to work with them and prepare them for that," Nancy lovingly said.
As classical music plays in the background in the on-site classrooms, students and students with learning disabilities are all tranquilly intrigued with their studies. 
"All the children are engaged," Nancy stated. "It's so peaceful … it really takes the stress out of a child who has anxiety from large numbers and a lot of noise … it's just a beautiful environment for them. They feel comfortable and not stressed, yet they are working really hard." 
Each child at eLearning plays their scholastic piano at their own measure. The measure in which they learn, improves their confidence in academics and themselves.  
"I think what really impacts me the most is when I see a child that doesn't believe they're smart or has a low self-image and a lot of that is because they were forced to be on the path of the majority. When they come into this situation and that is changed for them, it just opens up a whole new life for them and that's what really empowers me to continue doing this," Nancy stated. 
Teachers set a peaceful pace for students. Children then compose their own orchestra that melodizes with their talents. Thus, their minds thrive with knowledge.   
Nancy Toups has created a teaching environment that strums to a child's own accord lessening learning stress. She has also created an atmosphere of loving respect. 
In turn, calming keys are played harmoniously at home, bonding the family dynamic with cheer.  
"Just to see a child thriving … when you see a child thriving and believing in themselves again, it makes all the difference in the world. And for families, it changes the whole dynamics of the family," Nancy said.
eLearning has impacted children and their families with freedom and fulfilling accomplishment that will last a lifetime.  
"We are still passionate about what we do. If you hear the stories from families of how it changed some of their kids, it's just amazing," Nancy stated. "When we look at kids that have graduated and are successful now, they'll come back and say, 'This is the best thing that we did!', because they got back their belief in themselves".  
For more information on the eLearning center visit: https://elearningk12.com/