Last week, I talked a lot about video games and rental places in my childhood, and I thank you all for the amazing comments and memories.
When I started this blog, I planned to commit to do 10-12 posts. This has to end sometime, right? I only have so much childhood to share.
But through the comments and posts and different things I read, I get reminded of so many different stories. Now, I think we can easily stretch this out for a half a year — if not longer.
Today, I want to offer Part II of the blog we shared on February 2, offering some more random things I remember from my childhood.
Again, I have no clue why I remember some of this stuff as vividly as I do, but if it made an impression on me, then it likely made an impression on others, so I thought I'd go ahead and share the positivity.
So let's start: Do you guys remember the pet store in the shopping center next to IGA in Galliano? To our younger readers, IGA is what is now Galliano Food Store. Old habits die hard.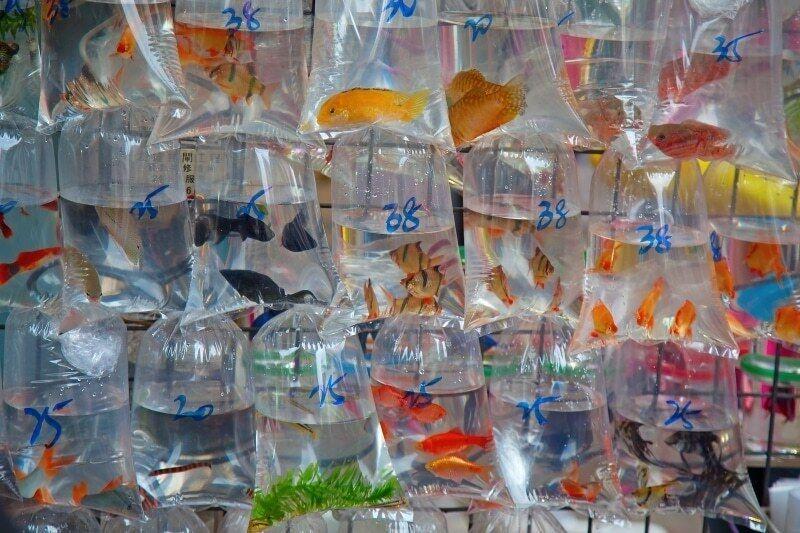 I enjoy animals. I always have. Growing up, I always had a pet dachshund, and I've always loved learning about different animals to gain insight on why they do some of the things that they do.
In our household, my mom would often go to the Dollar General, then to Galliano Food Store to pick up a few things for our home.
Then, I'd get my treat — a trip to the pet store. I remember walking in and the birds were in the front of the store, and the fish were along a wall. I remember there also being hamsters, rabbits and lizards/geckos, as well. I wasn't too brave about looking at the snakes. That's the one animal that is somewhat of my weakness, but I'd grow some stones after a while and go and see them, too — even if from a distance. Walmart had some fish when it first opened, too — along the extreme left wall of the store.
That, too, was an outing. Every time we went to the store, I just had to go see the fish.
So with my love for the pet store aside, who remembers the sheer joy we used to get as kids when we'd ride past the site of a festival days before the event began?
For us, living in Galliano, it was often the Centroplex's Fair, but I remember the sheer joy in my little heart peaking out the window and seeing all of the rides being set up knowing just how much fun the weekend was going to be.
We used to have tons of fairs/festivals in our area. Each church used to have one, the Centroplex had one, then, of course, COYC's Hurricane Festival and the French Food Fest.
Who was a fan of "The Zephyr"? I was.
I also liked the Superslide, though I admit — climbing those stairs over and over again while carrying a big potato sack was a stiff workout — even for the younger me.
Move from the Centroplex up to South Lafourche High School: Who remembers free French fries after Tarpon games?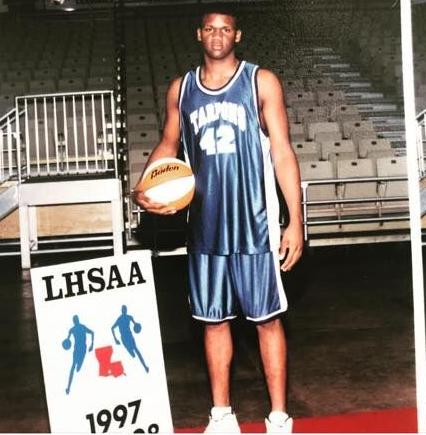 We are going to do a series of blogs on the great Tarpon boys' basketball teams of the late-1990s and I'll even shed some light on the wonderful Lady Tarpons' teams of the early 1990s. But one of the most memorable times of my childhood was the promotion the local Burger King ran offering free French fries to fans if South Lafourche scored a certain number of points in a game.
The promotion was genius — so much so that it should still be offered today by someone. Who will go to Burger King and get JUST fries? They generated thousands of dollars of new business by suckering people into the doors for fries.
But I remember that being the game within the game. Those Tarpons teams were dominant. They'd win pretty much every time they took the floor. But once the outcome was no longer in doubt, the race to get the people free fries was on!
Two more, then we will get to some toys, and pop culture.
Who remembers the absolutely amazing arcade games at our local bowling alley?
I won't talk too much about the bowling alley, itself. That's an entire blog post for the future, because that business had so much local significance.
But I'm talking strictly about the vast array of arcade games inside the business, which, to me, was even funner than bowling.
I remember those two glass double doors, then that long hall one had to walk to get into the alley, itself.
On both ends of the hall were arcade games. I remember Street Fighter, NBA Jam, a football game, multiple racing games, Pacman and everything under the sun.
Then, inside of the bowling alley, itself were more — along the inner walls. I remember playing this one game — it was on the far right side of the alley nearest the bar. It was a shooter. You'd walk through a neighborhood and there were 6-7 people, and you had to shoot the bad guys and spare the good guys. I forget the name, but playing that game was always the highlight of the trip.
OK, last one. Who remembers play stations?
Not Sony Playstation. That came out in the late-1990s. I'm talking play stations at local fast food restaurants. In the 1990s, almost every fast food restaurant had a "play station" attached to its store.
Most were some form of a jungle gym, then a slide, which led into a pit of plastic balls. As a kid, you'd climb the stairs, slide down, then play in the ball pit — for as long as mom or dad would allow.
Looking back, this probably wasn't the safest thing in the world. There could have been any number of critters in that pit, but heck, we all survived and lived through it, right?
Who remembers the play station at the Larose McDonald's? That one set the standard. They had an indoor play area with a massive slide that took what felt like 10 minutes to climb to the top of. Everything was enclosed. It was like navigating through a space ship.
The slide, itself, was often not powdered, so you'd get floor burns forcing yourself to slide down. But those are all just minuscule details. The fun was in the journey, right? And climbing to the top of that slide is something I still remember today — now decades later.
Every 3-4 blogs, I will likely shift from a specific topic back to my random memories. As I thin of something, I write them down onto a note pad, so we have plenty to work with.
Now, let's talk about toys.
—
The toy I want to show off today is actually not a toy at all, but it's books.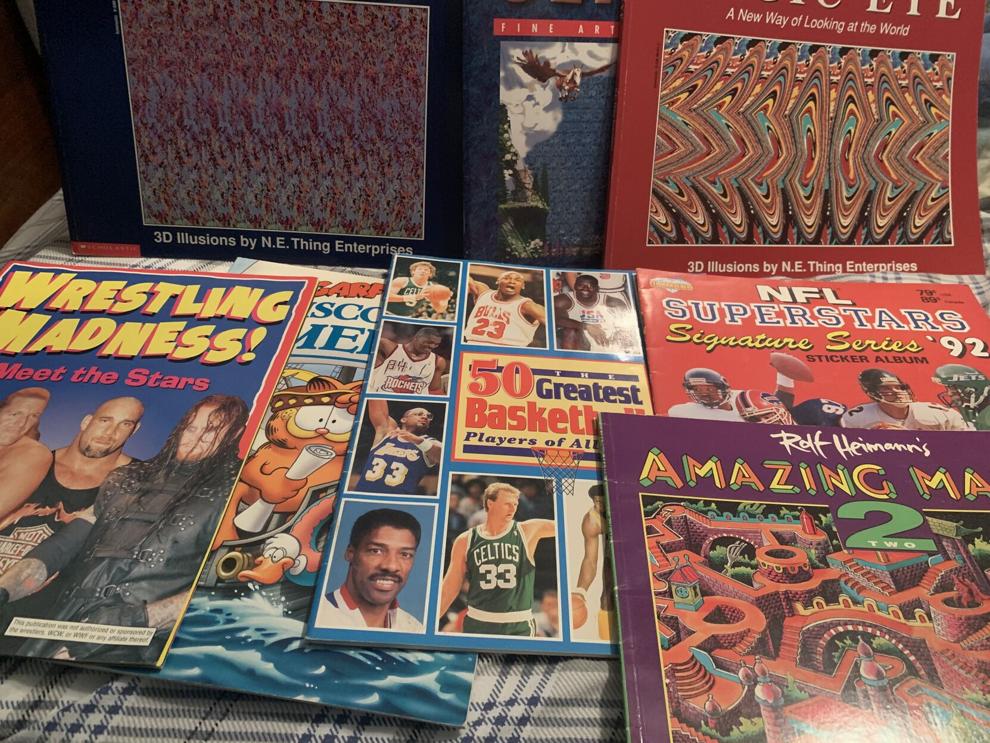 Who remembers going to the Book Fair at their respective elementary school?
To me, hands down, this was the best day of the year.
With $5 to spend and endless options, to pick from, I remember carefully combing through the aisles of our school's library to make my selections.
I loved sports, wrestling and any type of puzzle/riddle.
The selections I often made mirrored those passions, and fortunately, I saved a lot of my books from when I was a child. I'm a bit of a hoarder in that regard. :)
—
So now, let's talk about life in the world in 1997.
In 1997, I was in the fourth grade in Mrs. Eymard's class.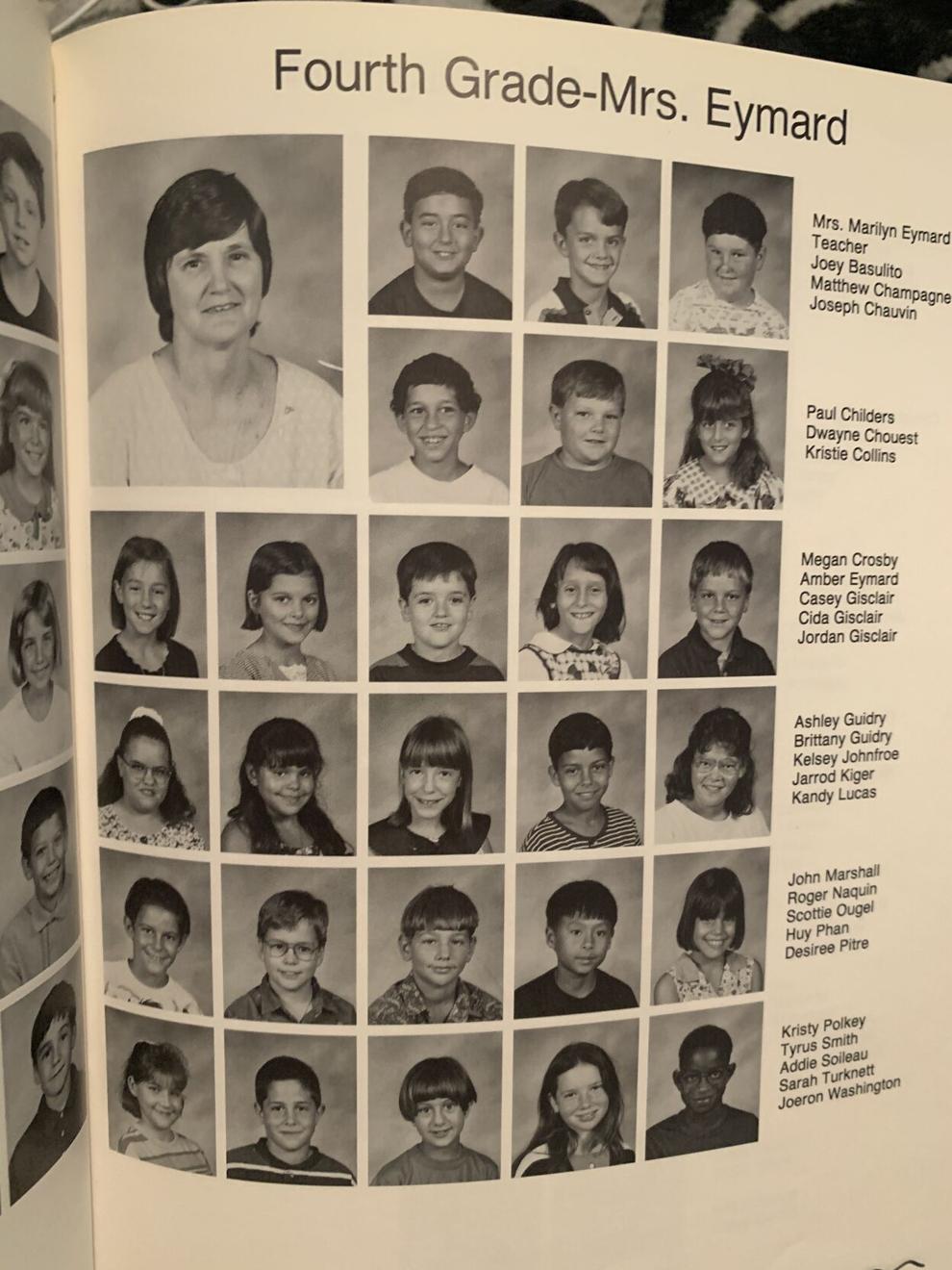 Random fact, Mrs. Eymard was my up the street neighbor growing up. :)
In 1997, Princess Diana was killed in Paris in a tragic car crash.
South Park invented this quote in the year: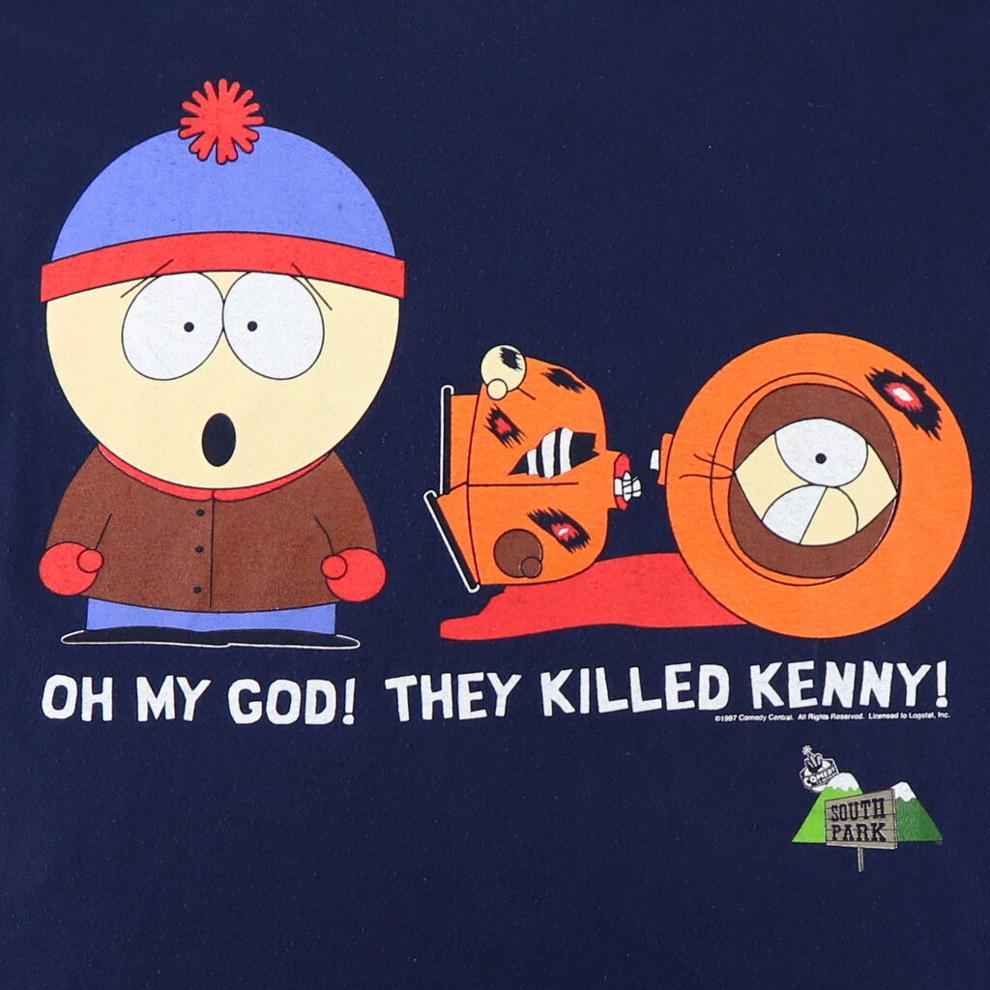 Wrestling fans were shaken by the "Screwjob," where champion Bret Hart was defeated by Shawn Michaels for his title in a finish that only Michaels was made privy too. This happened in late 1997. 
The LSU football team finished 9-3 under Gerry DiNardo in that year. This night was one of the best of my childhood!
The Saints finished 6-10 in 1997. Their quarterback for 9 games was Heath Shuler. Shuler had 2 touchdowns and 14 interceptions on the season. Woof.
LSU baseball won a second-straight College World Series, cruising through the CWS without a loss. The Tigers hit 188 home runs in that season.
The top song of the year was this beautiful one from Sir Elton John.
In 1997, golf met its new King, Mr. Eldrick Tont Woods.
He won the Masters by 12 shots at age 21.