I'm proudly a 1990s kid.
To me, it's the best generation to have been part of.
I'm biased, I know. But think about it. We had both old and new. In the early 1990s, we got that old-school, slower-paced life of the 60s-80s, but in the late-1990s, the Internet, technology and everything else pushed us full-throttle into the new millennium and the technology age in which we live today.
So in 2021, I am going to start a blog talking about my life as a child in the 1990s growing up on Bayou Lafourche.
I'm going to talk about pop culture, fads, toys, and, of course, some infamous things that happened on the bayou along the way.
I'm not going to be doing a ton of research on these. It's not because I'm lazy, but I think telling old tales of the past is better when a few truths are stretched and a few white lies are told.
Everything I'm writing will be 100% from the way I remember it happening as a child. If a few things are wrong, chime in and tell me on your social media. I'd love to learn more!
So let's go!
——
Let me tell you about the Jet Cinema.
Yes, kids, the Jet Cinema — as in our bayou once had a movie theater right here in Galliano. Folks older than me will remind me that the Jet Cinema wasn't the only cinema on the bayou. There were actually several over time — even dating back as far as the 1940s when there were "movie tents" in Larose where patrons were able to pay a dime to watch a show.
As legend would have it, the idea for a movie tent was common in the 1940s, but entrepreneurs didn't think such a business would succeed here, but the Larose movie tent was one of the more profitable ones in Louisiana of its time.
But anyway, back to the 1990s.
The Jet Cinema allowed people on the bayou a chance to see the newest Hollywood flicks without having to go to Houma or New Orleans like we do now.
One member of my social media family said she remembers going see Home Alone at the cinema and the lines were so long you could hardly get into the building. Others remember being introduced to Mel Gibson, Arnold Schwarzenegger (I can't believe I spelled that right), Julia Roberts and others.
The Jet Cinema was a movie theater, but to people growing up in my generation, it really was more of a hangout than it was a place to watch movies.
People my age gathered there. We hung out with friends there. We met kids from other schools on the bayou there. It was a place for kids to meet new friends, go on dates and to express themselves without parents, teachers and whoever else looking on. It was like "the spot" for social gatherings for middle school to high school-aged people in the 1990s.
OK, I won't lie. There were also fights and some other buffoonery there, too. But that's just part of kids having fun.
In the final days, the floors were sticky, the projectors sometimes didn't always have a great picture, and a few of the arcade machines didn't work right.
But none of that mattered, because we were there together passing a good time and having fun.
I will tell a lot of stories from our bayou in the coming weeks, and I look forward to doing it. But you cannot talk about South Lafourche living from the perspective of someone my age (or a few years younger or older) without talking about that fun little cement building just next door to South Lafourche High School.
The building, of course, is still around today, and is the home for the Greater Lafourche Port Commission's Galliano headquarters.
—
Before I go.
When I created my vision for this blog, I had three things that I wanted to do.
One, I wanted to tell old stories of our local history. Two, I wanted to showcase some of the old gizmos and gadgets I have collected and saved from my childhood. And three, I wanted to physically bring some of the 1990s into your living rooms.
I love wrestling. I always have. I always will. It's a weakness. I can't help it. I love the industry, its history and everything in between.
I have at least 500 action figures saved from my childhood. I will spare you guys the boredom of my showing you photos of them all one my one, but rest assured, you will be seeing several of my old wrestling trinkets in the coming weeks. :)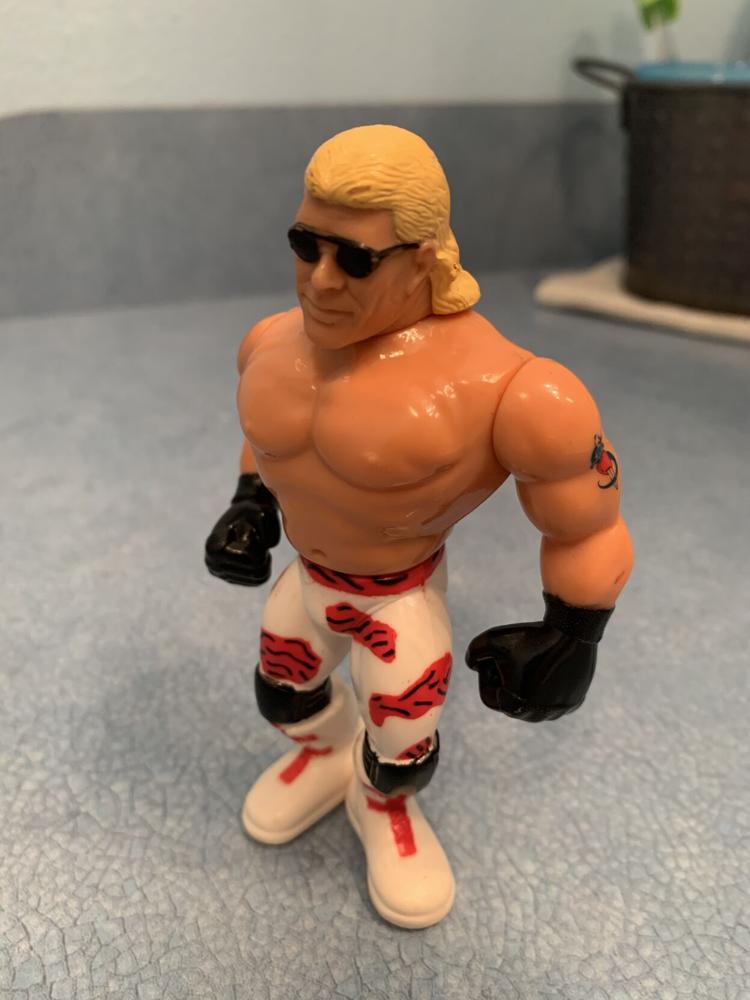 I would be remised if I didn't start off our collection with this Shawn Michaels action figure from 1994. This was part of a 15-wrestler collectors set released by the WWF (now WWE).
Shout out to all of the 1990s kids who remember going to the Southland Mall and into Toys R Us to get the latest figures.
Remember, kids of today — in the early 1990s, we couldn't go buy toys at Walmart. Walmart was strictly a grocery store then (more about Walmart in another blog). We had no true toy store on the bayou, so to get toys, we had to go to Houma.
The struggle is real.
This was Shawn Michaels' first "heel" action figure.
He became a wrestling "bad guy" after doing this to his teammate Marty Jannetty from The Rockers. Every, single 1990s kid who enjoys wrestling will remember this video. Like literally — every, single one.
---
Speaking of 1994, as we say farewell for the week, here's some random 1994-related stuff that is fun to chew on.
-The Foreman Grill was released in 1994.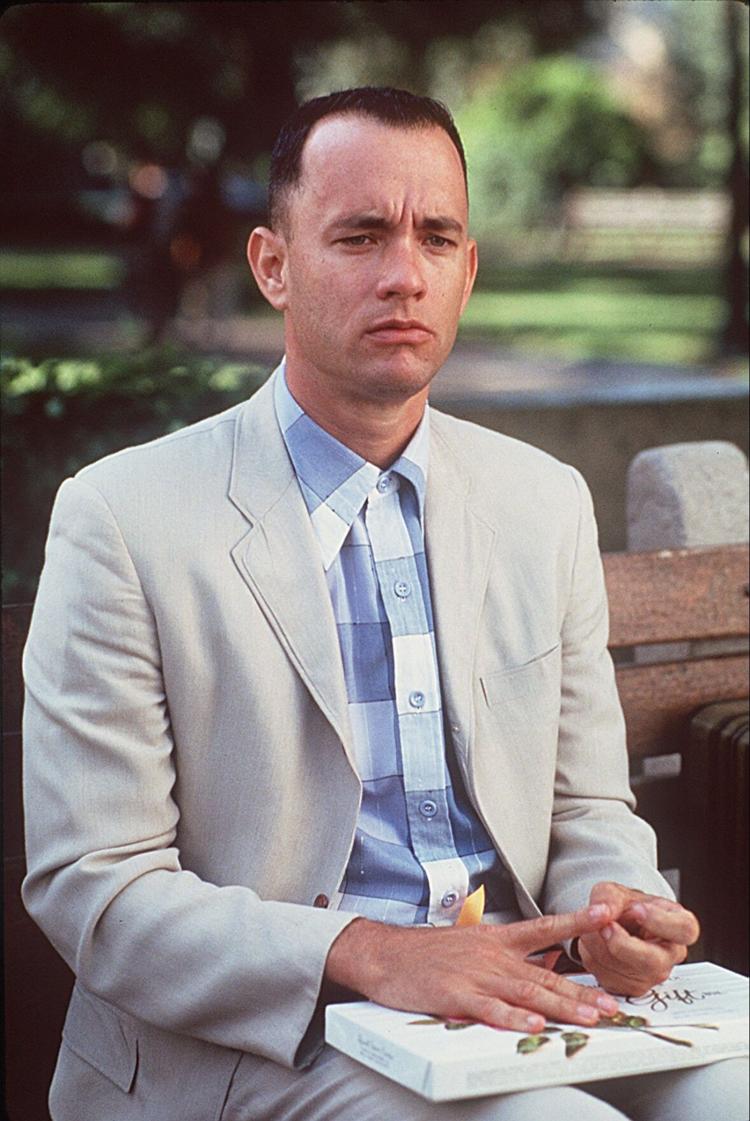 -Forrest Gump and The Lion King were the movies of the year.
-LSU football was 4-7 in the year. (Ouch). They lost at home to Southern Miss that year. (Double Ouch). The Tigers fired coach Curley Hallman after the season and replaced him with Gerry DiNardo. 
-LSU's soon-to-be coaching savior Nick Saban was the defensive coordinator of the Cleveland Browns in 1994. His boss was a guy named Bill Belichick. 
-The Saints weren't much better than LSU, finishing 7-9. Beloved local quarterback Bobby Hebert was playing for the Atlanta Falcons in that season! 
-The Pelicans finished … oh wait. They weren't in New Orleans yet. In 1994, the Minnesota Timberwolves filed unsuccessfully to play in New Orleans. Remember that?
-"I Swear" by All-4-One was the hit pop song of the year.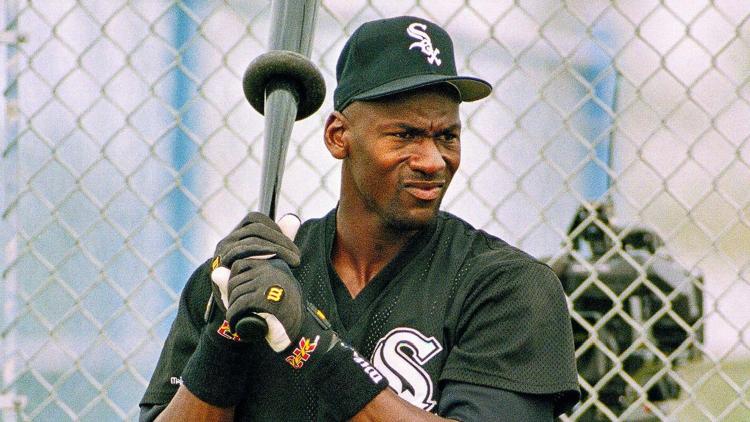 -Michael Jordan ruled sports. … Wait, nevermind, he was playing baseball at the time. Michael retired after some personal issues to play minor league baseball. At the time of his retiring, he had won three-straight NBA Championships. He, of course, later returned to the sport and won three more. 
-- 
Back next week with more fun! Next week, I think we're going to talk about the old Walmart, the new Walmart, Delchamps, Piggly Wiggly and some of the other grocery-type stores on our Bayou in the 1990s.