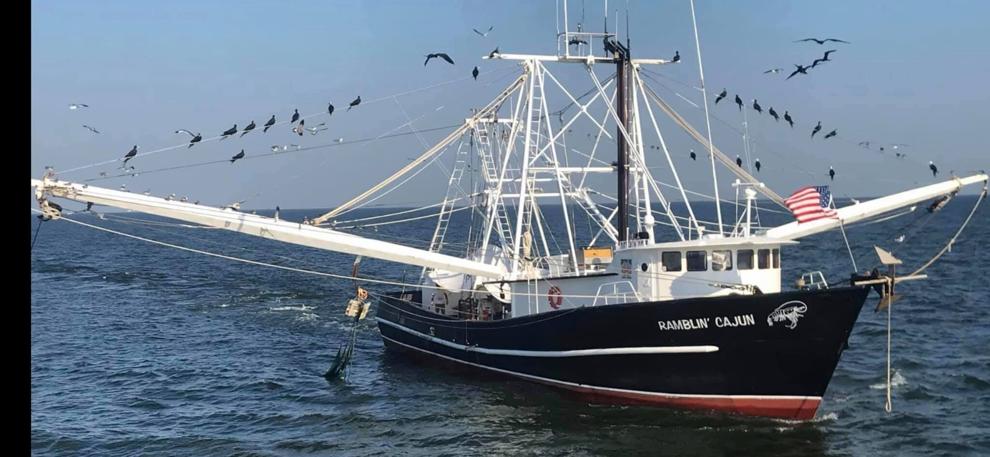 Louisiana shrimpers in Lafourche and other South Louisiana parishes rang in the New Year this year struggling more than ever. Shrimpers now face some of the lowest prices they have ever seen due to massive amounts of shrimp being imported from overseas, according to Larose-based trade group Louisiana Shrimp Association.
Acy Cooper Jr, the Louisiana Shrimp Association's president, says the math around shrimp imports are simply not in the Louisiana shrimp industry's favor. With Louisiana able to meet roughly 25% of the overall U.S. shrimp market demand – shrimp importers from countries like Thailand, Vietnam and Indonesia have brought to market more shrimp than the United States will typically consume each year, driving the price on the open market for Louisiana shrimp lower and lower. 
"It's just getting to a point now that the imports are overtaking everything," Cooper said. "Doesn't leave room for us when [importers] bring in 2.2 billion and [the U.S. market] only consumes 1.5 billion, there's just no room for us."
According to the Louisiana Department of Wildlife and Fisheries, annual Louisiana shrimp landings – a measure of head-on shrimp production in pounds - has declined dramatically over the last two decades. Louisiana shrimp landings have fallen over 50% in the last 20 years, from 147.4 million pounds in 2000 down to around 74.06 million pounds in 2021. 
Shrimp importers have several unfortunate cost advantages versus Louisiana shrimpers – including labor costs. Cooper points to evidence showing many importers of foreign shrimp are sourced using lower cost labor, in some cases child labor. Foreign importers are also able to farm-raise shrimp, many using methods and conditions that would be outlawed in the United States, Cooper said. Overseas shrimp farms often use banned antibiotics, chemical dyes, steroids, and other U.S. prohibited methods to increase and improve shrimp production. 
In 2019, a Lee Zurik investigation found that the Food and Drug Administration (FDA) tested only two percent of the total seafood imported annually, which is yet another reason imported shrimp is able to enter the market in large amounts in the United States. When imported shrimp was tested by the FDA, Zurik's investigation uncovered that around 12 percent of shrimp samples tested positive for unsafe drugs. Consuming contaminated imported shrimp can be a threat to consumer health in a number of areas, ranging from allergic reactions, antibiotic resistance, and other health issues. 
Louisiana shrimpers, by contrast, typically rely on catching wild-caught shrimp which are not raised with drugs or chemicals and tend to be healthier to consume. 
The Louisiana Shrimp Association has hired its own lobbyist this year in an attempt to convince U.S. lawmakers to take action, before the Louisiana shrimping industry withers away for good. 
Lifelong Lafourche resident and 2nd generation shrimper Roy Cheramie echoed Cooper's concerns regarding the future of the Louisiana shrimping industry.
"I can remember 10 years ago getting two dollars per pound for 40/50 [shrimp], and now it's closer to 80 cents per pound for 40/50 [shrimp]," Cheramie said. "Twenty years ago, fuel was $.75 a gallon, and now fuel is $4 a gallon. It's kind of hard to be able to make it."
Cheramie, who held dual careers in marine transportation and shrimping for decades, believes in order for the Louisiana shrimping industry to survive, Congress would have to act to protect Louisiana shrimpers.
"There is no way we can stop imports, but if Congress would at least put a limit on how many pounds [importers can bring into the United States] …until they do that, I think there is no way we can compete against imports," Cheramie said. 
"It's a shame, a lot of people did this for a living for years and years, for many generations," Cheramie said. "Now it's a dying industry... every year it gets worse and worse."