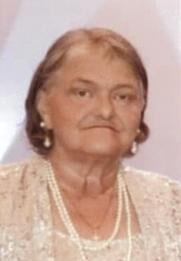 Cherlyn Terrebonne Collins, 65, a native and resident of Golden Meadow, LA, passed away on Sunday, November 21, 2021.
Visitation will be from 9:00 a.m. until 11:00 a.m. on Saturday, November 27, 2021 at Our Lady of Prompt Succor Catholic Church, Golden Meadow, LA. A Mass of Christian Burial will be celebrated at 11:00 a.m. with burial to follow in Cheramie Cemetery, Galliano, LA.
She is survived by her husband, Keith Collins; son, Clint Collins (Alaina); grandchildren, Kayli Broome, Damian Broome, Alyssa Collins, Beau Collins; sister, Pamela Walker (Johnny); brothers, Lanny Terrebonne (Brenda) and Michael Terrebonne (Sandra); godchild, Jessica Swift (Greg) and their children, Cooper and Corrin.
She was preceded in death by her parents, Alphonse "Sweet" Terrebonne and Dolcina Terrebonne; daughter, Naomi Collins and sister-in-law, Drena Terrebonne.
Cherlyn loved spending time with her family and talking with anyone. She was a people person.
Falgout Funeral Home is in charge of arrangements.