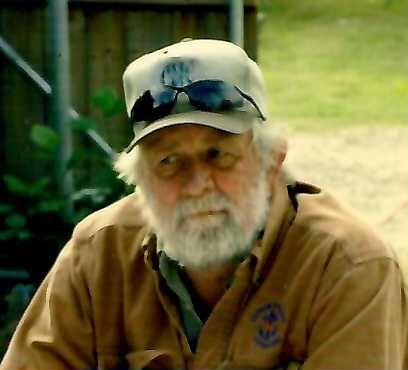 David "Dave" Ford, 71, a native of Orange County, California and resident of Galliano, Louisiana, passed away on Wednesday, November 24th, 2021.
Family and friends are invited to attend a wake on Tuesday, November 30th, 2021 from 5:00 p.m. until 9:00 p.m. at Falgout Funeral Home in Raceland and on Wednesday, December 1st, 2021 at St. Joseph Catholic Church in Galliano from 9:00 a.m. until service time. Funeral Mass will begin at 11:00 with cremation following. 
Mr. David is survived by his wife of 26 ½ years, Betty M. Ford; children, David C. Ford (Melissa), Eric Verdin Sr. (Shana), Adam Verdin, Jr. (Sandra), Edward "E.J." Verdin (Desira), Justillian "J.J." Verdin, Becky Verdin, Pearl Shadell (Leroy Jr.), and Julienne Toups (Clark Jr.); 19 grandchildren; 19 great grandchildren; brothers, Melton Ford, William "Pete" Ford (Peaches), Harold "Luke" Ford (Valerie); and many nieces and nephews.
Mr. Ford was preceded in death by his parents, Elmer and Betty H. Ford; grandchildren, Eric Verdin Jr. and Lexie Jane Verdin; brothers, Elmer Ray and Elmer Dean Ford; and sister, Judith "Judy" Hunter.
Dave was a humble, generous and loving family man who enjoyed spending time with his grandchildren, trawling and watching NASCAR. He was a U.S. Army Veteran that served in the Vietnam War. His family would like to thank the doctors and staff of the V.A. Hospital and Fisher House for their care and compassion in this difficult time.
Falgout Funeral Home entrusted with arrangements.