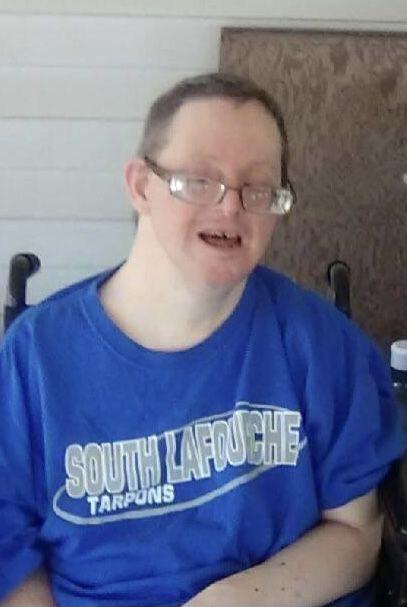 David George Hunter, Jr. a native and resident of Cut Off, La. passed away on Thursday January 14, 2021 not COVID related.
Visitation will be Tuesday January 19, at Samart-Mothe Funeral Home in Cut Off, La. from 8:00 a.m. until 10:30 a.m. A mass of Christian burial will be celebrated at 11:00 a.m. at Sacred Heart Catholic Church with burial in the church cemetery.
David was survived by his mother, Valorie Collins Hunter; sister, Mary (Dale) Robicheaux; brother and godfather, Jimmy ( Maryann), Danny (Paulette) and Ashton (Shelly) Hunter; nieces, Julie (Bobby) Bergeron, Jaime (David) Danos, Liza Robicheaux, Rebecca (Caleb) Callias and Felicia Vegas; nephews, Joshua (Michelle) Hunter, Joseph (Helen) Toups, Benjamin (Kristie) Toups, and Brett Vegas; 13 great-nieces and nephews; 1 great-great-niece, many cousins, friends, and godmother, Nellie Hunter who he loved dearly.
David was preceded in death by his father, David G. Hunter, Sr.; sister-in-law, Jennifer (Jan) Hunter and great nephew Corey Rogers.
The family would like to thank Dr. Gary Birdsall & the clinic, Lady of the Sea Hospital, CVS Pharmacy, Allegiance Home Care, Amedyis Home Health, Sarah Langlinias of Journey Hospice, his caregivers, Zoe and Jacob Verdin, Shantelle Boudreaux, all his past caregivers, Father Greg Pratt and Sacred Heart Catholic Church.