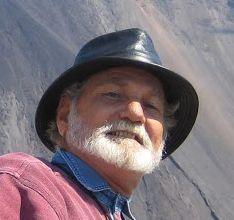 Elton Paul Charles Dardar, age 78, passed away on Tuesday, May 24, 2022 at 10:57 p.m. He was a native and resident of Golden Meadow, LA.
Elton is survived by his sons, Brent Dardar and wife, Elena, and Reginald Orgeron; daughter, Kelly Kathleen Dardar; brother, James "Jimmy" Dardar and wife, Loretta; sister, Doris "Jane" Martin; 6 grandchildren; and 5 great-grandchildren.
Elton was preceded in death by his son, Troy Dardar; father, Roman C. Dardar; mother and stepfather, Metia and John Serigny Riggs; and brother-in-law, Theodore Martin Jr.
Falgout Funeral Home entrusted with arrangements.