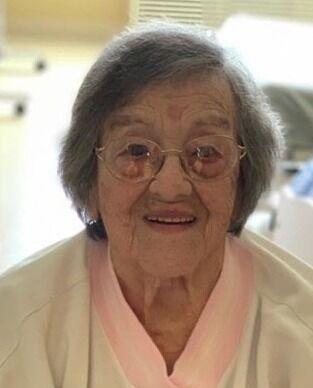 Frances "Sarah" Culotta Vedros, 96, a native and resident of Lockport, passed away on Monday, June 8, 2020. A graveside service will be held at 10:00 am on Wednesday, June 10, 2020 at Holy Savior Cemetery, Lockport, LA.
She is survived by her daughters, Bernadette A. Lishman (Earl) and Frances R. Orgeron (Douglas); grandchildren, Kasha, Zachary, Amber, Miranda; and great granddaughter, Abbie.
She was preceded in death by her husband, Wilton J. Vedros; parents, Salvatore and Frances Lusco Culotta; brothers, Philip, Sam, Dominic, Joseph, Vincent, Guy and Frank Culotta; sisters, Antoinette Culotta, Anna Culotta, Mary Jane Henkleman and Ruth Colotta; and granddaughter, Kiaya Lishman.
Falgout Funeral Home is in charge of arrangements.