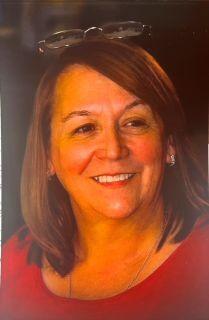 Janet Cheramie Picou, 63, a native and resident of Cut Off, LA passed away on Friday, September 16, 2022 at 8:18 PM.
Visitation will be held on Thursday, September 22, 2022 at Sacred Heart Catholic Church, in Cut Off, from 11 am until service time. A memorial Mass will be celebrated at 1 pm with burial to follow in Cheramie Cemetery.
Janet is survived by her husband of 46 years, Wilson "Pic" Picou; her Mother, Rowena Cheramie; 5 Daughters, Amber Picou (Amy), Lacy Picou (Brian Mutschlechner), Ashley Picou, Shawn Gaspard (Cru), and Brittany Curole (Reuban); 6 grandchildren, Zack Blanchard, Asa Kennedy, Dru Gaspard, Vayda Curole, Adeline Curole, and Rhett Curole; Brothers, Rod Cheramie (Kerry) and Gerry Cheramie; devoted Parrin, Norman Callais; and Nephews, Brandon Cheramie, Luke Cheramie, Matthew Cheramie, and Max Cheramie.
She is preceded in death by her son, Chad Michael Picou; Father, Clarence "T-Clair" Cheramie; Brother, Gary Cheramie; Nephew, Blaine Paul Cheramie; and Aunt, Nan Joyce Callais.
Janet was a devoted wife, mother, daughter, sister, and most of all Gigi. Janet enjoyed reading, sewing, embroidering, gardening, music, and sunflowers. She adored her grandchildren. Janet spent many years behind the score table for Biddy Basketball and volunteering at the Cut Off Youth Center for their many events.
Janet's five girls would like to give a special "Thank You" to everyone who has assisted them this past year and a half, especially: Janet's Cousin, Camille "Potsy" Naquin; Sister-in-Law, Kerry Cheramie; and Best Friend, Tammy Authement.
Thanks to Passages Hospice (Randi, Libby, and Demetria).
In lieu of flowers the family is asking that donations be made to Bless Your Heart Nonprofit and/ or the Cut Off Youth Center.
Falgout Funeral Home is in charge of arrangements.