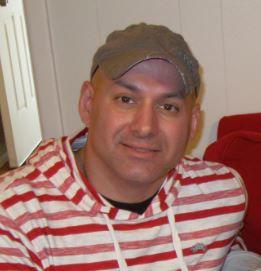 Jason Anthony DuBois was born December 26, 1969 and passed away on Sunday, May 10, 2020.
Jason is survived by the love of his life, his wife Krystal Angelle DuBois to whom he had been married to for nearly 30 years. He is survived by his son, Jadyn DuBois, daughter Lauren (Colt) Dufrene; and three grandchildren (Naomi DuBois, Logan Dufrene and Merrick Dufrene). He is also survived by his parents, Norris and Diane Dubois; and his brother, Tim Dubois (wife Julie and daughter Gabby). Jason will be honored and remembered at a private funeral service. (continues below)
Jason was born and raised in Bayou Lafourche and upon completing his degree at Nicholls State University, lived in Tennessee, Georgia and Texas. He held various law enforcement jobs including his most notable one – United States Air Marshal – which he began shortly after 9/11. He fearlessly served his country in that capacity – a true hero – for almost 20 years.
Jason was an accomplished 5th degree black belt in martial arts as well as a very skilled diver. He was a lifelong New Orleans Saints fan. He enjoyed playing video games beginning in his childhood and continuing through his adult years. But most of all, Jason enjoyed time with his family.
Jason fought cancer in the same way he approached his work and life – with fierce intensity and a determination to overcome. In the end when the battle was lost, he embraced Jesus' invitation – "Come to me, all of you who are weary and carry heavy burdens, and I will give you rest." (Matthew 11:28).
Samart-Mothe entrusted with funeral arrangements.