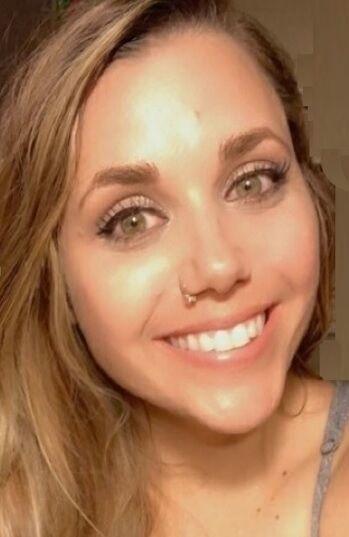 October 4, 1987-July 26, 2022
Like a shooting star, her life on Earth was short, but breathtakingly beautiful!  After a courageous battle with cancer, Jenni left this Earth to be with Jesus on July 26th.  "I have fought the good fight, I have finished the race, I have kept the faith." 2 Timothy 4:7
Visitation will be Saturday, August 6th, 2022 from 8:00-11:00 a.m. at Cross Church in Houma.  A celebration of life will be held at 11:00 a.m. with burial at St Hilary of Poitiers Cemetery in Raceland.
Jenni is survived by her husband,  Christopher "Chris" Brown, children Tatum, Wyatt and Harper Brown, mother and father, Michael and Debbie Pepper Brown, her in-laws: Dr. Stephen and Charmaine Brown, Lenny and Aimee Rodrigue, Craig and Brianne Brown, nieces, and nephews: Logan, Lanna, and Avery Rodrigue, and Cobie Brown.  Aunt Melanie Taylor, cousins Kelli, Becky, and Clay, and a world of family and friends.  The family would like to thank Melissa Torres Landry, for loving Jenni and her family unconditionally.  
Jenni was preceded in death by her grandparents:  Dr. Marion H Brown, Mary Brown, Powell Pepper, Luke and Helen Cagle, aunts and uncles: Melvyn Pepper, Carol Bacot, and Danny Pepper.
She was a loving wife, daughter, mother, and friend to so many! She loved spending time with her family and friends, especially her three beautiful children.
She will be sadly missed but never forgotten.