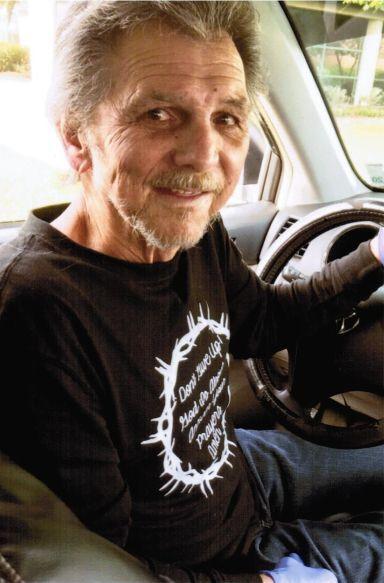 Larry J. Rogers, Sr., 71, a native and resident of Golden Meadow, passed away on Saturday, June 26, 2021.
Visitation was held at Our Lady of Prompt Succor Catholic Church, in Golden Meadow, on Saturday, July 3rd from 8:30 a.m. until service time. A memorial Mass was celebrated at 11:00 a.m. with burial followed in the church cemetery.
Larry is survived by his wife of 54 years, Gail P. Rogers; children, Larry Rogers Jr. (Carol), Scarlet R. Lafont (Kirk), Shane Rogers (Alexis Stull), Rayshelle Rogers; grandchildren, Reanna R. Pitre, Peyton Rogers, Larica Rogers, Chanlor Rogers, Cleveland L. Rogers, Larry Rogers III, Kylie Rogers, Kenshin Mejia, Talon Lafont, Bentley Rogers, Daigan Theriot; great grandchildren, Keith Pitre, Ashton Daigle, Avery Daigle, Nova Rogers, Declan Rogers, Stella Rogers, Micah Rogers and Cleveland Rogers, Jr.; mother, Beatrice G. Rogers; and siblings, Johnny Rogers Sr. and Tammy Rogers.
He was preceded in death by his father, Cleveland Rogers; siblings, Jerry Rogers and Joyce Charpentier; and granddaughter, Ashley Rogers.
Falgout Funeral Home is entrusted with arrangements.