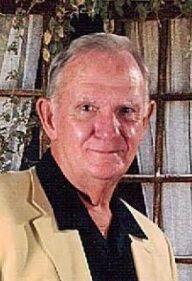 LARRY WEIDEL
Larry Weidel, died on January 6, 2021 at Ochsner Medical Center in New Orleans, surrounded by his family.
A Mass of Christian burial will be celebrated at Sacred Heart Catholic Church at 11 a.m. on Saturday, January 16th with burial to follow in the church cemetery.
Larry is survived by his wife of 29 years, Dot Cheramie Weidel, his former wife, Marilynn Bertrand, their children, Joe Weidel (Angie), Beth Weidel Moore, and Shahna Cheramie Tanner (Billy), his 11 grandchildren and his many extended family in Texas. Larry was preceded in death by his parents, Joe and Bertha Weidel, his older sister Ailene Crutchfield, and his twin sister Mary Jean Plaisance.
Larry was born on January 4, 1941 and has lived most of his life in Lafourche Parish. He attended first grade at the old Cut Off High School and graduated from Larose-Cut Off High School. His background included working in sales, organizational management, and state government.
While working at the State Capitol from 1965-1976, Larry served as a management analyst in the Division of Administration, became the director of a statewide association of medical care providers, and was elected by the Louisiana Senate to the position of Chief Sergeant at Arms of the Senate. Larry left state government after serving as the Executive Assistant to Lt. Governor Fitzmorris for four years.
Larry had a Bachelor of Science Degree from the University of Southwestern Louisiana and attended Tulane Law School. He is a graduate of the Institute for Organizational Management from Southern Methodist University in Dallas, TX and held a GRI designation as a licensed real estate broker in Louisiana.
Larry opened LaMar Realty in Cut Off in the late 1970's. He also served as the President and CEO of the South Lafourche Chamber of Commerce for seventeen years. During his tenure with the Chamber, Larry introduced several new initiatives such as the Showcase Magazine, Pioneer Awards (Lifetime Achievement Awards), A Bayou Christmas, Super Coon Sunday, and a new parish wide program known as Leadership Lafourche.
In January of 1994, Larry was named by Sheriff Craig Webre as the Public Information Officer for the Lafourche Parish Sheriff's Office. With the LPSO, Larry also served as Office Manager of the South Lafourche Sub-station and served as a member of the Senior Staff of the Sheriff's Office. Larry proudly served the LPSO until 2009.
Larry has written many articles and feature stories for various newspapers and periodicals. He has been a feature columnist with the Lafourche Gazette. Larry was a founding member of The Center, a local, public facility for special needs individuals. He was currently serving on the Board of Directors for Lady of the Sea Hospital and as the Press Secretary of the Coach "O" Committee.
Larry's service to his community continued through the comfort of many friends and relatives in times of need such as storms and tragedies. He was often the writer and presenter of many Eulogies and toasts. Larry, along with his wife, Dot, was an active member of Sacred Heart Catholic Church in Cut Off.
Larry's greatest past-time besides traveling and spending time with his family and friends was fishing! He provided his family and friends with fishing tournaments and life-long fellowship on the water. For Larry, every expedition was another adventure!
In lieu of flowers, please send donations to The Center at 5510 W Avenue D Cut Off, LA 70345 (985) 632-5671
Cut Off, LA, LA 70345
Samart-Mothe Funeral Home is entrusted with arrangements.