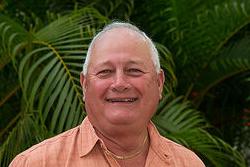 Palmer (Poochie) Cheramie, 73, passed away on September 16, 2021.He was born on March 14, 1948. Poochie was a native of Cut Off, LA, a long time resident of St. Charles Parish, and currently resided in Larose, LA.
Poochie proudly served his country in the U.S. Army. Poochie was an avid fisherman and enjoyed spending time at his "Happy Place", Grand Isle. Being with his family and friends is what brought him the most joy in life. To know him was to love him. 
Poochie was survived by is wife, Joy Cheramie; four children, Brett (Kim) Cheramie, Casey (Jake) Cheramie, Madalyn (Danny) Danos, and Seth (Stephanie) Guidry; grandchildren, Lauren, Ashley, Maggie, Gracie, Dane, Darby Kaeli, Gabe, and Kenzli; siblings, Russell Cheramie, Pank Cheramie, Willa Mae Rodriguez, and Gladys Plaisance. 
He was preceded in death by his mother, Eula Mae Cheramie; father, Clarence Cheramie; and sister, Maenell "Minnie" Cheramie Douglas. 
The arrangements will be held at the Old Falgout Funeral Home in Raceland from 
5 to 9 p.m. on Sunday, September 19; and again from 9 a.m. to 12 p.m. on Monday, September 20 with funeral starting at 12 noon with Father Greg.
Burial will be at Sacred Heart Cemetery in Cut Off.