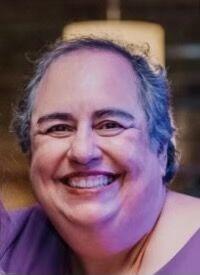 June 28, 1957 - August 27, 2021
Funeral services will be held on Friday, September 24, 2021, at 1:00 PM at Sacred Heart Catholic Church in Cut Off, LA for Paula Garza, 64, who passed away on Friday, August 27, at Ochsner's Lafayette General Medical Center.
Interment will be at Sacred Heart Cemetery in Cut Off.
Reverend Gregory P. Fratt, Pastor of Sacred Heart Catholic Church in Cut Off, will officiate at the funeral services.
Survivors include her siblings, Jose S. Garza, Jr. and his wife, Becky, George Garza and his wife, Jean, Xavier Garza and his wife, Jennifer, Gerardo "Gee-Gee" Garza and his wife, Debra, Rosa G. Chilton and her husband, John, Ragin B. Dawson and her husband, Mark; numerous nieces, nephews, "grandchildren", relatives and friends.
She was preceded in death by her parents, Jose S. Garza, Sr., and the former Rosa Rosas; one sister, Myrna M. Garza; one nephew, Jacob Garza.
She spent a majority of her life teaching, traveling, being active in church and her community, and she loved her family and friends, tremendously.
Pallbearers will be Jose Garza, Jr., George Garza, Xavier Garza, Gerardo Garza, Jared Garza and Tyrus Garza.
Honorary Pallbearers will be Garrett Garza, Justin Garza, Nathan Chilton and Ethan Chilton.
The family requests that visitation be observed at Sacred Heart Catholic Church in Cut Off on Friday, September 24, 2021, from 11:00 AM until time of services.
A heartfelt appreciation is extended by the Garza family to her close friends and neighbors, Susan, Mike and Molly Mullaly, and her best friends, Lynn Virdine, Louella Doucet, Cheryl Richmond, Toni Barrios, Brendy Guillory, Catherine Ougel, Kim Boura, Carolyn Robert, and Louis, Patsy and Colette Griffin, for their constant support as well as the doctors, nurses and staff at Lady of the Sea General Hospital in Cut Off for their care and compassion.