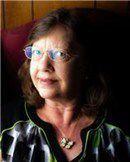 Rebecca "Becky" Maronge, 63 a native and resident of Raceland, passed away on Thursday, May 21, 2020.
She is survived by her son, Jonathan Maronge; brother, Evest Maronge; and sisters, Ramona Guidry, Rosalie Rogers and Rachel Quick.
She was preceded in death by her companion, Webley Matherne; and parents, Clement and Dorothy Maronge.
Falgout Funeral Home is in charge of arrangements.