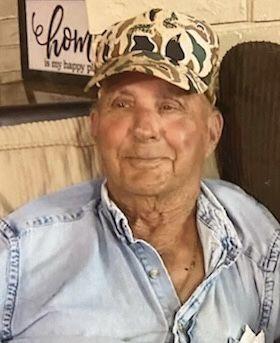 Russell J. Richoux, Sr., 80 a native and resident of Cut Off, La., passed away on November 18, 2020, not covid related.
Visitation will be Monday, November 23, 2020 at Samart-Mothe Funeral Home in Cut Off, La. from 10:00 a.m. until 3:00 p.m. Burial will be at Cheramie Cemetery in Galliano, La.
Russell is survived by his children, Eddie (Peggy) Richoux and Phyllis (Travis Gisclair) Richoux; 11 grandchildren; 25 great-grandchildren; 4 great-great grandchildren; and sisters, Lois Richoux and Katie Arceneaux.
Russell was preceded in death by his wife, Shirley Cheramie Richoux; parents, Wilson and Irene Thibodaux Richoux; sons, Russell, Jr., Daryl, Sr. and Todd Richoux; daughter, Jane Richoux; grandchildren, Scott Richoux, and Corey Rogers; 4 great grandchildren; and brothers, Roland, Dudley and Larry Richoux.
Samart-Mothe Funeral Home entrusted with funeral arrangements.