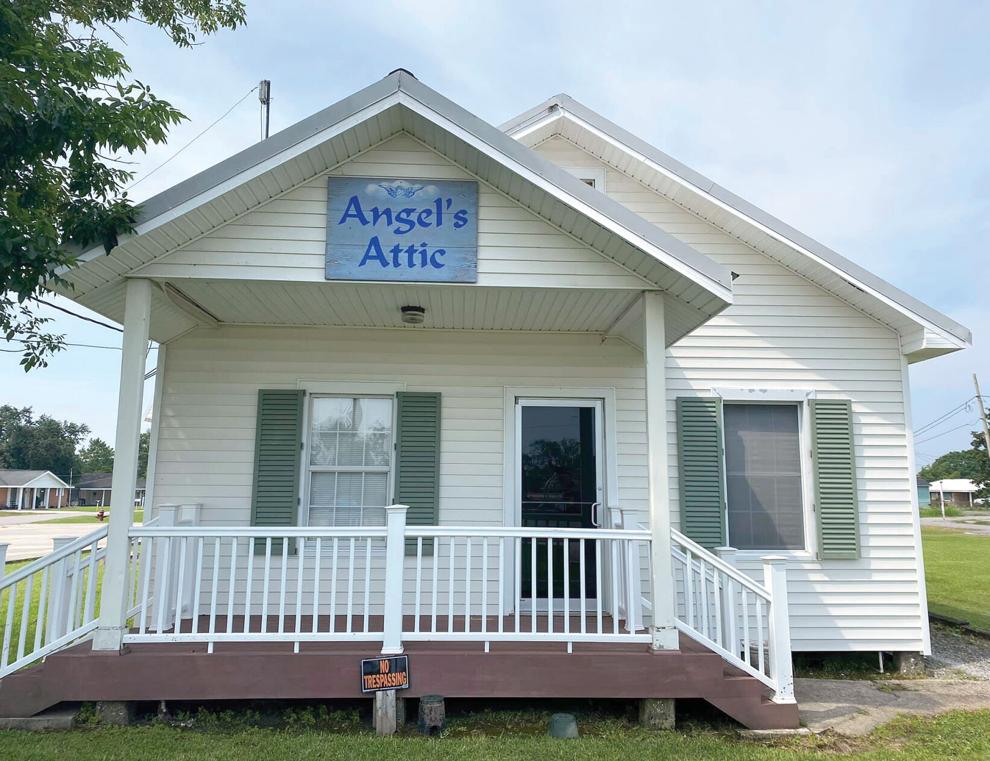 A local thrift store is opening in Larose, and the store's owner is eager to spread some love and kindness to the community it will serve.
Angel's Attic is re-opening at 13080 West Main Street in Larose. The business will be open Monday-Thursday from 9 a.m. - 3 p.m. and on Saturdays once a month.
Owner Alison Alario said the store's No. 1 goal will be to shower its customers with love — something that she said there can never be too much of in the world.
"My goals are always to show love," Alario said. "I'm thankful for all the people who trust me and donate such great items to my store. No one leaves with stuff that feels used. They leave with a smile. I'm able to bless a lot of families because people bless me. I'm really excited about opening up again."
Owning a thrift store has been a long journey for Alario, but it's one that she believes is a calling.
Alario said she prides herself on giving back when she can. She's operated a Christmas program for the past decade-plus out of her house and is continuously collecting items in a playhouse for people in the community who are in need — school uniforms, shoes, whatever other items people may need.
Her husband, Terrence told her one day that she should open a thrift store. 
"I laughed and said no way," Alison remembers with a laugh.
But after thinking and praying about the idea, she said she was pulled toward it by God. 
She started Angel's Attic for a year before COVID, but then had to close. 
Now in re-opening, she will have a newly renovated location, thanks to the skillful hand of carpenter Chisom Picou who helped to shape the store into a place the community will be able to enjoy.
"I'm now in a place that needed a lot of work and which already witnessed blessing with a local carpenter that gave his time because he said he knew how much I blessed people," Alario said. "He worked on his weekends or even after hours when he would get off. … I knew from that day forward, it was blessings on top of blessings for us. I truly have been having a void during COVID because I definitely know this is my purpose."
Alario said she's eager to see locals coming to the store — either to donate items or to shop for things that they may soon call their own. 
She said she will continue to do anything in her power to help show love and support to those in need — any way in which she can.
"One day, I would love to plant vegetables and have a garden to help families also," Alario said when asked of her future plans. "That will be our next project goal."