For the average person, loosened COVID restrictions means more sporting events, festivals, concerts, it all.
But for local woman Amaris Klause, the pandemic's slowdown means it's time to wow crowds from the squared circle.
Klause is an aspiring professional wrestler — a passion she's had her whole life. Klause works under the ring name "Amaris Blair," a sassy, low-key conceited fan favorite who isn't afraid to do what it takes — even if rules need to get bent — to get the job done in the ring.
Klause said being away from the ring for so long has been difficult, but she's happy to be back. She's booked for several shows throughout the summer after more than a year away.
"It was definitely a struggle," Klause said of the lockdown and restrictions which halted shows. "We took a break from training for a while and had to make a ton of changes when we were back. We just started back up with shows last month, and I genuinely missed them so much."
When wrestling stopped, a large part of this local woman was put on hold.
The Cut Off native said she's been a fan her whole life, dating back to when she was a small child.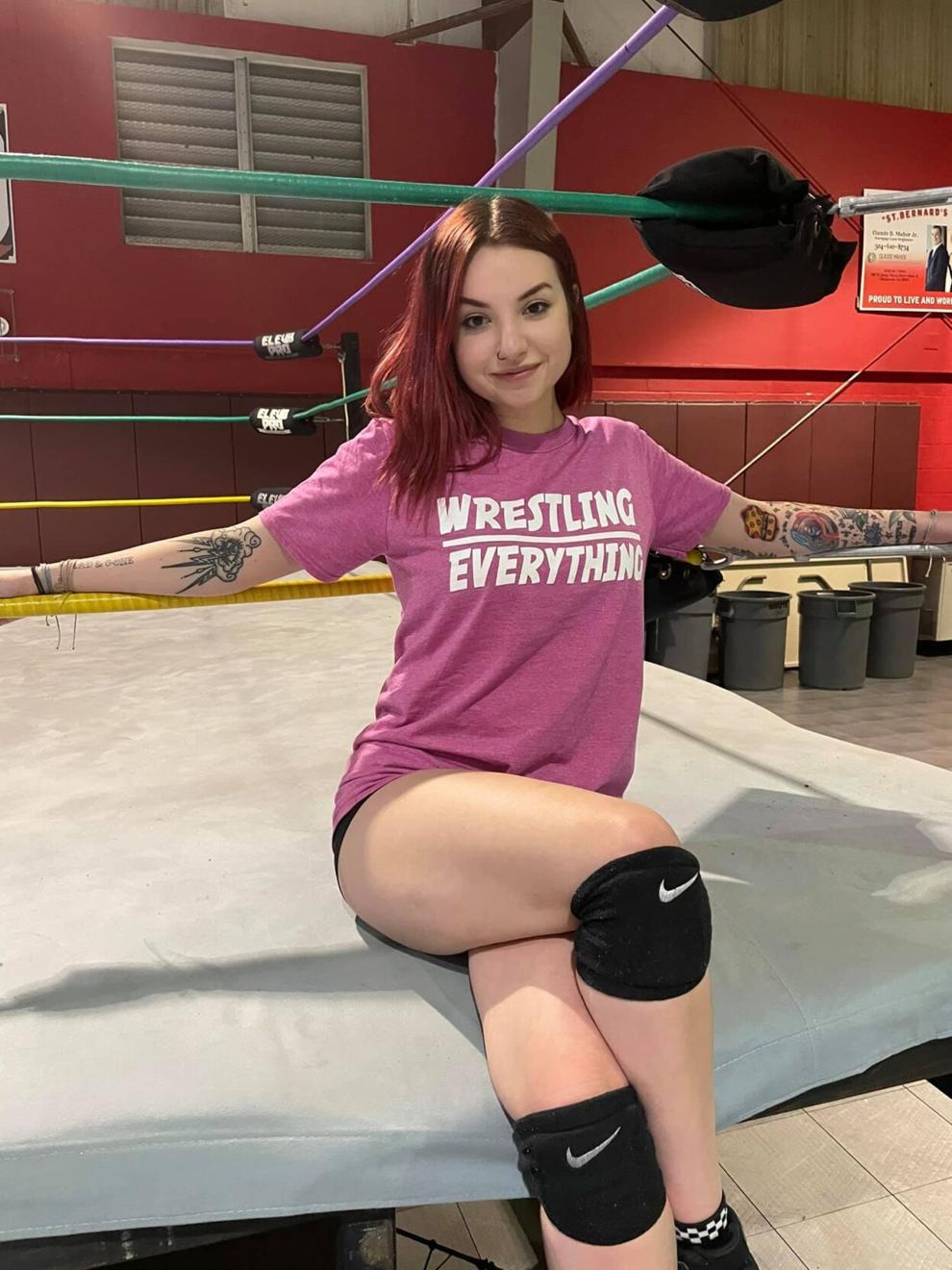 "Definitely," Klause said when asked if this passion burned as a child. "I've always had tons of love for wrestling. I used to play wrestling video games when I was really young and once I got a bit older, I started watching wrestling every week. I absolutely fell in love with it."
Fandom turned into a career choice in 2018 when Amaris Blair was officially born. Klause said she started training with Xtian Blake in 2018 to get her start. In 2019, she started working with Benjamin J. Wood and Korey Konstantine at Elev8 Pro Wrestling in Chalmette — her home wrestling company.
Klause said training wasn't easy, but she grew attached quickly to the process and the connections she was making.
"It was definitely pretty difficult," Klause said. "People can tell you about how the wrestling business is a billion times over, but no one can really prepare you for the amount of strength it takes to be in this business — both physical and emotional."
But it's the thrill of entertaining a crowd that keep she and others coming back for more.
Due to the timing of the pandemic, Klause has had just one official match in the ring. In the coming weeks, she will have more — including one on June 18 in Houston.
Klause said that first match is a night she will never forget. To perform before a live crowd, and to hear them ooo'ing and ahh'ing with every twist and turn in the bout is a thrill that she said is unrivaled to anything else she's ever experienced in her life. It's a feeling, she said that is a rush of energy that cannot be explained.
"It was easily the most incredible moment of my life," Klause said of that match. "I was extremely nervous, of course, but as soon as I was in front of the crowd, I knew I was home and meant to do this."
In the coming weeks and months, Klause said she will continue to perfect her craft — doing any and everything she can to hone her skills and get experience.
Someday, she hopes to be picked up by a major organization so that she can perform before a global audience in some of the biggest venues in the world. She said her biggest inspirations are Daniel Bryan and CM Punk, and her character has a more traditional vibe going back to the "older days" of wrestling.
"My ultimate dream with wrestling is to make it to AEW one day," she said.